Book Talk, Discussion, and Signing
Georgetown University is proud to host one of America's most successful entrepreneurs and CEOs, Steve Case, co-founder of America Online (AOL) and CEO of Revolution LLC. Hosted in partnership with the Beeck Center for Social Impact + Innovation, the Baker Center for Leadership and Governance, and the Global Social Entrepreneurship Initiative, Case will discuss his new book, The Third Wave: An Entrepreneur's Vision of the Future.
In The Third Wave, Steve Case takes us behind the scenes to some of the most consequential and riveting business decisions of our time and predicts that we're at the dawn of the next technological revolution unlike anything we've seen before—the Third Wave of the internet— that will transform the economy and the way we live our lives.
"Part memoir, part manifesto, and part playbook for the future," Case's The Third Wave shares a roadmap for how anyone can succeed in a world of rapidly changing technology.
Please join us in welcoming Steve Case to Georgetown for this insightful event on the future of the internet.
Agenda
5:00 – 6:00pm | Book Talk & Moderated Discussion
6:00 – 7:00pm | Reception & Book Signing
Tue, December 6, 2016
5:00 PM – 7:00 PM EST
Fisher Auditorium Rafik B. Hariri Building,
Georgetown University
3700 O St. NW Washington,
District of Columbia 20057
The Center for Civic Innovation
Healey Family Student Center Social Room, Tondorf Rd. Washington, DC 20007
On the Front Lines of Inclusive Growth: A Listening Tour
This panel discussion is the second of four that the Beeck Center is hosting as a component of the Mastercard Center for Inclusive Growth's National Listening Tour. This tour will explore questions related to equity, access and inclusion in the digital economy. The Beeck Center will be visiting New York City, Oakland, Atlanta and then back to Washington, D.C., to explore and compare how each of these markets are uniquely experiencing the challenges and opportunities around this important question. 
Follow along on Twitter and Facebook using the hashtag #Cities4Growth

The Beeck Center at Georgetown engages global leaders to drive social change at scale. By embracing a cross-disciplinary, citizen-centric approach to building solutions for communities, it takes a human-centered approach to building solutions at scale. It invites a diverse community of thinkers to ask the unasked questions and find adaptable solutions in today's changing world.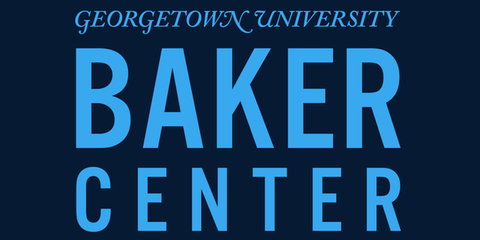 The Baker Center's mission is to provide an environment to observe and practice intelligent, good-faith, and respectful discourse on important policy issues affecting the global community, with the aim of crafting innovative and actionable policy solutions that cut across boundaries.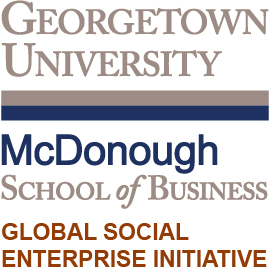 The Georgetown Global Social Enterprise Initiative (GSEI) brings the power and innovation generated by cross-sector partnerships to bear on the world's most pressing problems by emphasizing implementation and measurable social change.