Ideas That Transform - Data + Digital Mini-Series
The Beeck Center's Data + Digital Portfolio leads efforts to design and reimagine systems using cutting-edge tools and practices. We are working to rebuild trust in institutions and to ensure they serve our communities, especially when they need it most.
To highlight some of the great work taking place and bring in additional partners to help us achieve our goals for the year ahead, we are hosting a number of short online events featuring Beeck leaders and our organizational and community partners, as part of the Beeck Center's Ideas That Transform series.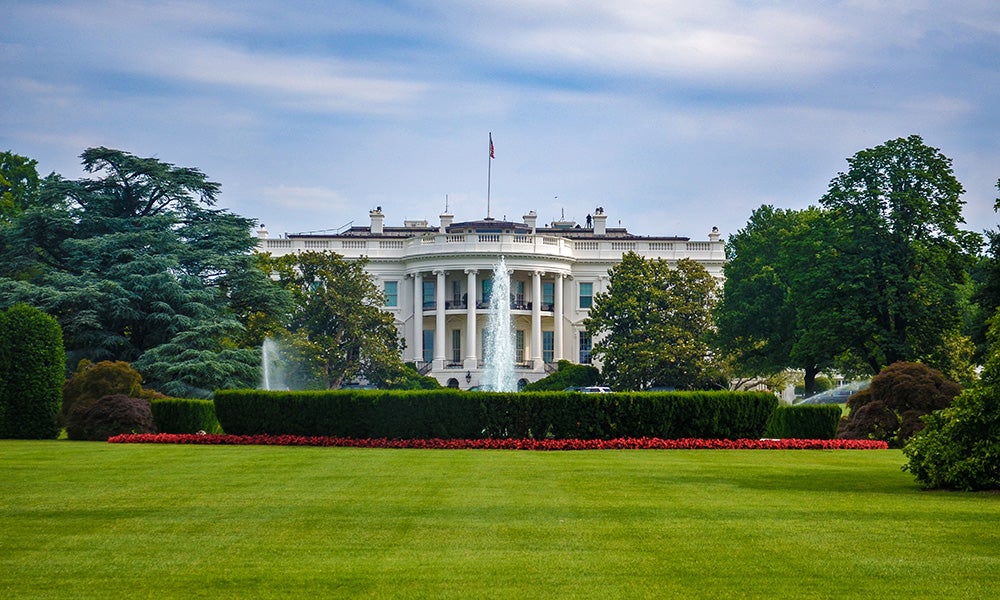 What's Next
What It Takes to Support Data and Tech Capacity in Government Transitions
Thursday, October 22, 1pm ET
Transitions are a way of life in government — whether it's shifts in agency strategies, new leadership, or a change in administration, government folks are some of the most resilient and flexible there are because the only constant is change. In our work, we support governments as they use cutting-edge tools and practices to deliver services and carry out their missions — work that should continue amid transitions. In this conversation, we discuss strategies and approaches that government workers can take to ensure our important work to use data, design, technology, and other modern tools and practices continue to advance year over year. We will also briefly discuss some of the important questions that teams that plan administration transitions should be asking when thinking about capacity within agencies.
Cori Zarek, Director of Data + Digital, Beeck Center, LinkedIn, Twitter
Shannon Sartin, Chief Technology Officer, Center for Medicare and Medicaid Innovation
John Bailey, Fellow, Chan Zuckerberg Initiative, LinkedIn, Twitter
Natassja Linzau, Web Developer, National Academies of Sciences, Engineering, and Medicine, LinkedIn, Twitter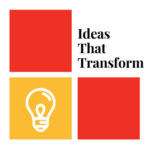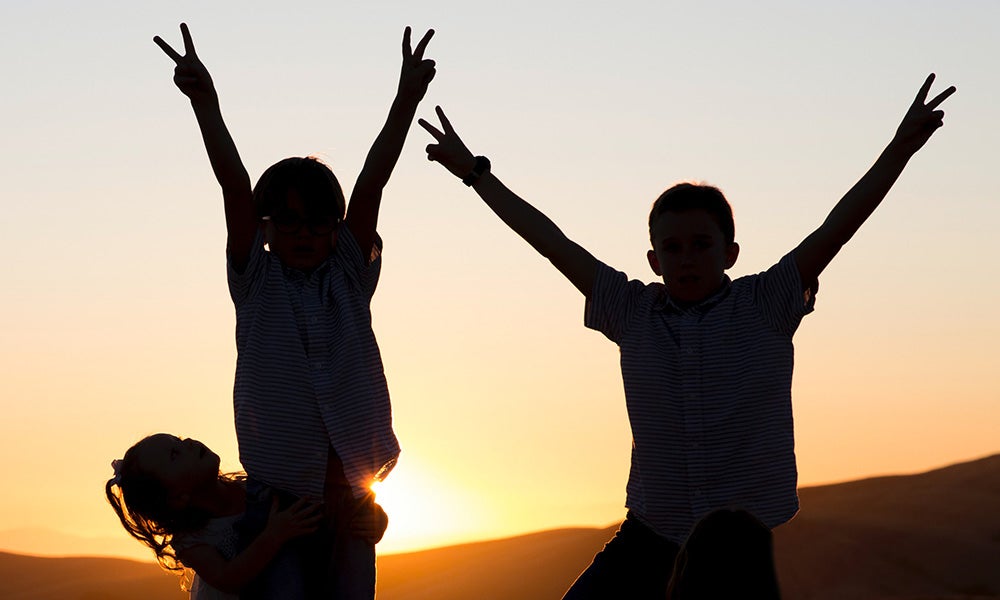 Improving Life Outcomes for Youth of the Foster Care System - October 28, 4pm ET
In the United States, approximately one in 17 children will spend time in the foster care system, yet it continually fails to deliver desired outcomes. Think of Us — a non-profit that aims to successfully transition foster youth into a prosperous adulthood—recently spent time exploring how the system works for older foster youth who are aging out of care in 5 jurisdictions across the country. Through their research they identified what they consider to be the three missing pillars for positioning older foster youth for better life outcomes.
Join us for a sneak-peak presentation of what they learned, followed by a discussion about implications for improving the foster care system across the nation.
Recap Past Events
We love discovering and sharing new ideas with the world, bringing attention where its needed.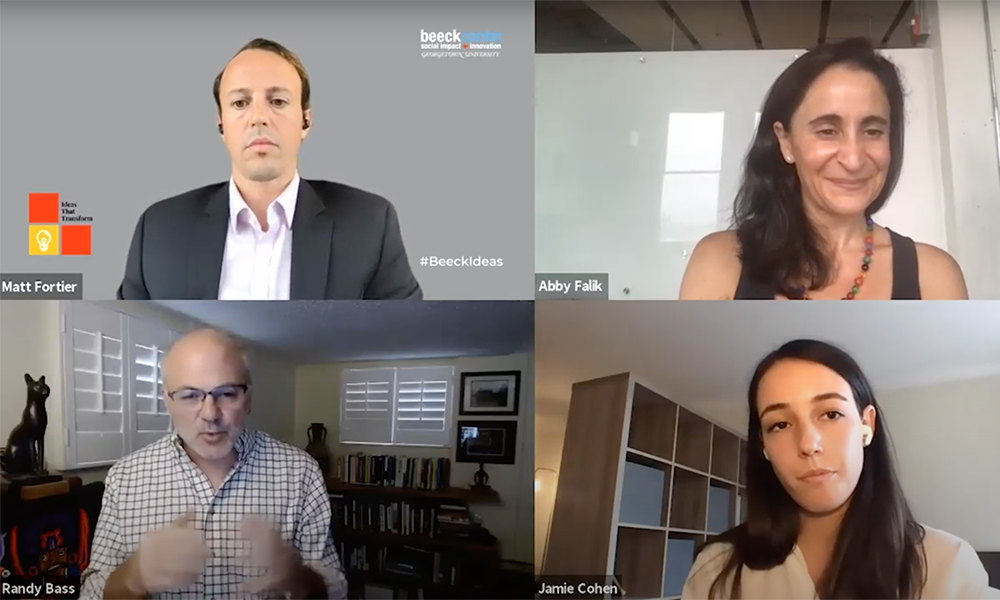 What if Colleges Created Impact-oriented Bridge Years?
Turning our attentions inward, this conversation looks at the value of bridge years in preparing high school students for college. In addition to giving first-year students added maturity, directed programs can also create more compassionate humans.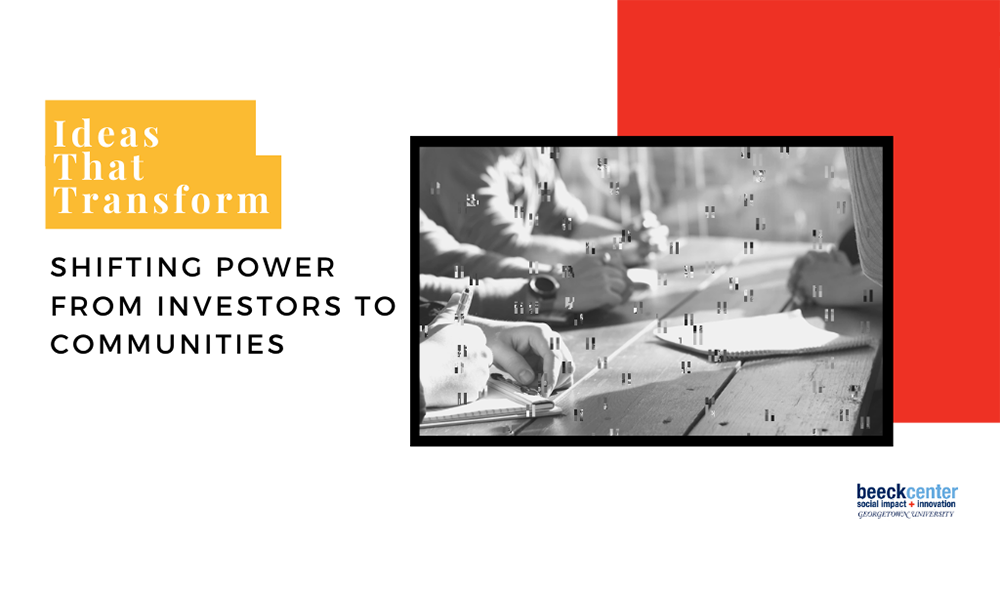 Shifting Power from Investors to Communities
While most would agree that local communities have critical insights on needs and challenges, as well as the expertise to build solutions, funders more often than not design solutions for communities rather than with communities. Beyond philanthropy, we see other models emerging that prioritize community, such as participatory budgeting, community designed development, and crowdfunding.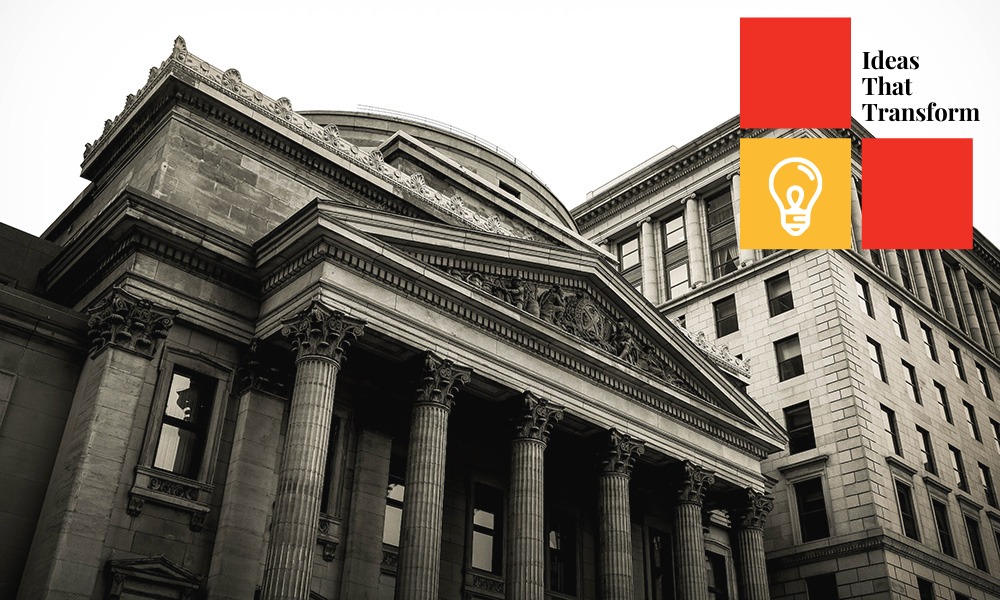 A National Bank to Restart Local Economies
The Beeck Center kicked-off our new Ideas that Transform series by hosting Agnes Dasewicz and Dale Mathias to explore this idea further along with Melissa Bradley. Moderated by Nate Wong. Read their calls to action and enjoy the conversation.
Other Ideas
We won't be able to do a deep dive on every great idea we come across, but here's more to get you thinking.
Item One
List item one
List item two
Item Two
List item one
List item two
Join the Conversation
Do you have a big idea you want to share? Were we way off-base with some of our earlier ideas? Let us know by commenting on our LinkedIn or Twitter accounts using the hashtag #BeeckIdeas.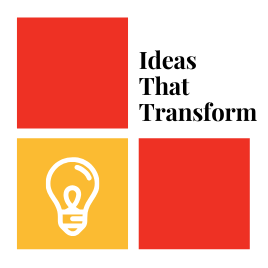 "I'm always concerned about 'outsiders' entering communities telling them what they should do. We should help them remove the barriers that exist, providing access to resources. Bridging." – @edgeofpromise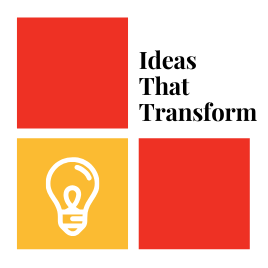 "Capital allocators must #stumbleforward! There is no perfect #impactinvesting strategy. Co-create with communities, be #servantleaders, and deploy your capital already!" – @RaabiaB