Student Analysts
Haritha Kumar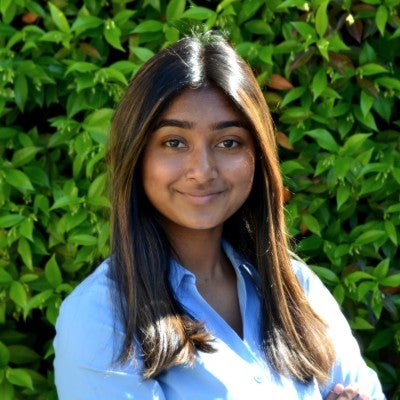 Haritha Kumar is a Student Analyst on the Digital Benefits Resource Hub and the Civic Design Library at the Beeck Center for Social Impact + Innovation at Georgetown University, where she is responsible for researching civic design case studies, assisting in the formulation of a taxonomy for human-centered design within social services, and helping create a centralized space for policy practitioners to access resources regarding better implementation and deliverance of safety net policies.
As a member of the policy debate team at Georgetown University, Haritha has extensive experience conducting in-depth research on a wide variety of public policy issues, ranging from antitrust within the technology industry to universal basic income pilot projects. She hopes to use her extensive background in research and analysis to make important policy information easily accessible and understandable to the public.
Haritha is currently an incoming junior (class of 2024) at the Walsh School of Foreign Service at Georgetown University, where she is also a Krogh Scholar. She is currently based in Washington, D.C.