Student Analysts
Pooja Thapar
Digital Service Network Student Analyst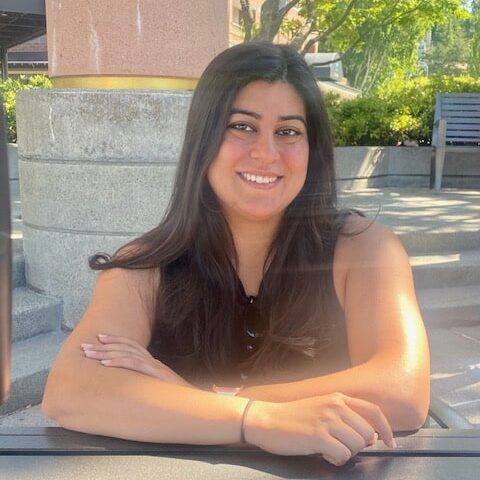 Graduation Year: 2023
School: McCourt School of Public Policy
Degree/Major: Master of Public Policy
Why are you excited to work at the Beeck Center? I am really excited to work and collaborate with leaders in this space and work alongside my peers to better understand the current landscape of social innovation, the opportunities and challenges within the field, and the tools and mechanisms needed to grow this field and maximize social impact through technology and innovation. I look forward to learning more about this space and contributing to a project that has the potential to transform the digital services space in government and improve the status quo.
What areas of work are you passionate about and why? I am passionate about leveraging technology for social impact, especially as a force for creating equity in society and establishing sustainable policy solutions. I believe that innovation and data-driven decisions can help address growing inequalities and provide more accessible, and more inclusive opportunities to those in need in the long-term.
How will your position contribute to your future goals? I hope to work at the intersection of technology, innovation, and gender policy. My future goal is to spearhead innovative, data-driven policies in the field of gender policy to bridge inequities in health, financial security, safety, and other social realms which often disproportionately affect women. This position will contribute immensely to these future goals, by providing a deeper understanding into the tools, processes, and mechanisms for implementing technology for social impact and understanding both the challenges and opportunities in the space.