Students working alongside expert practitioners to solve societal challenges.
The Beeck Center for Social Impact + Innovation at Georgetown University was founded through the generosity and vision of Alberto and Olga Maria Beeck and their brother-in-law Carl Muñana. Partnering with Georgetown leadership, they created an organization where students work alongside expert practitioners. 
Since 2014, the Beeck Center has addressed critical societal challenges by incubating and scaling projects. Our mission is to improve systems that are the foundation for daily life, using data, design, technology, and policy as instruments for equitable societal change.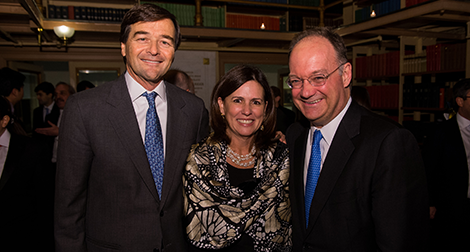 Our fellows and staff work to make systems work for everyone while also providing experiential learning for university students.  We are a founding member of Georgetown's Tech & Society Initiative, the cross-campus interdisciplinary effort bringing diverse faculty, researchers, and practitioners together to explore emerging questions and realities, especially those that don't yet have clear answers.