Events
Join us in building a community to shift paradigms.
July 8, 2020
SOCAP 365 Virtual Series – Policy and Practice: Critical Strategies for Dismantling Structural Racism
Join Erika Seth Davies, along with practitioners and cross-sector experts for a look at best practices, tangible examples and next steps for action for system level conversations with a hyper-local lens.
View Event
July 9, 2020
Hiding in Plain Sight Part 1: Where Racism Exists in the Asset Management Industry
The asset management world is a complex one, and the forces that have allowed it to remain white for so long are many. Poor hiring and recruiting practices, lack of media attention, dismissing performance of minority-managed funds all contribute to maintaining the status quo. This panel will dive into how this has been allowed to occur for so long, based on their years of experience. Join Erika Seth Davies and the following guests for a robust discussion we're hosting in partnership with Common Future:
Matthew McCue (moderator) - Co-Founder & Editor, FIN News and Emerging Manager Monthly
Brandi Colander - Principal, The Raben Group; Diverse Asset Manager Initiative
Jason Lamin - Founder & CEO, Lenox Park Solutions
Patrick Briaud - Head of Impact Investing, Rockefeller Philanthropy Advisors
View Event
July 14, 2020
Ideas That Transform: A National Bank to Restart Local Economies
We are launching a new series, Ideas That Transform, surfacing new ideas that can transform society and scale. We kick things off with a discussion of Why We Need a U.S. Development Bank to invest in and grow small business in underserved communities in the United States moderated by Nate Wong and featuring:
Agnes Dasewicz, Capital Access Lab Lead, Kauffman Foundation
Dale Mathias, former Associate Dean at Columbia Business School
Melissa Bradley, co-founder of venture backed Ureeka and founder and Managing Partner of 1863 Ventures
View Event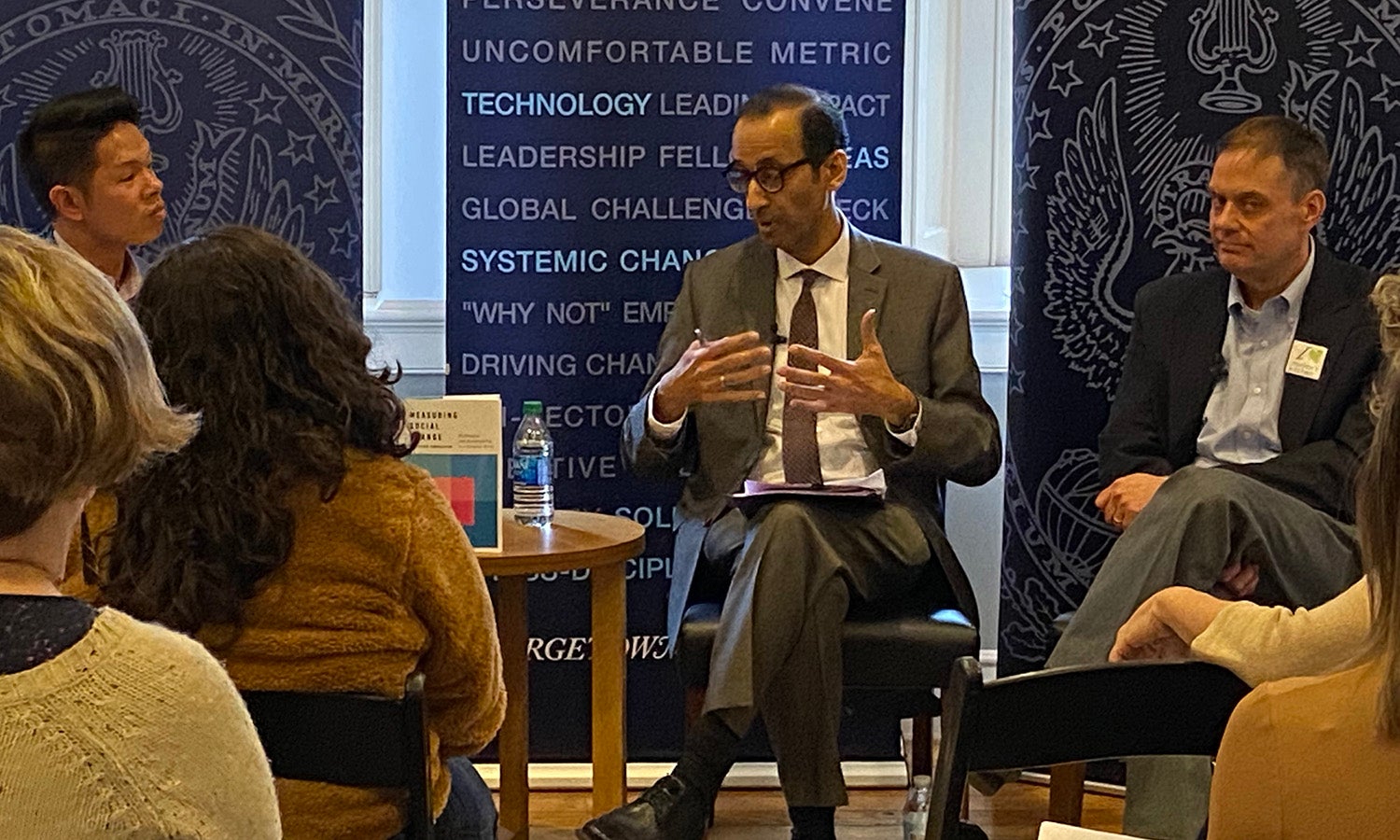 February 2020
Measuring Social Change
Author and professor Alnoor Ebrahim chats with Miriam's Kitchen CEO Scott Schenkelberg and Interim Executive Director Nate Wong about the strategies around measuring social change, and how organizations put them in place. Ebrahim's work is found in his book, Measuring Social Change: Performance and Accountability in a Complex World.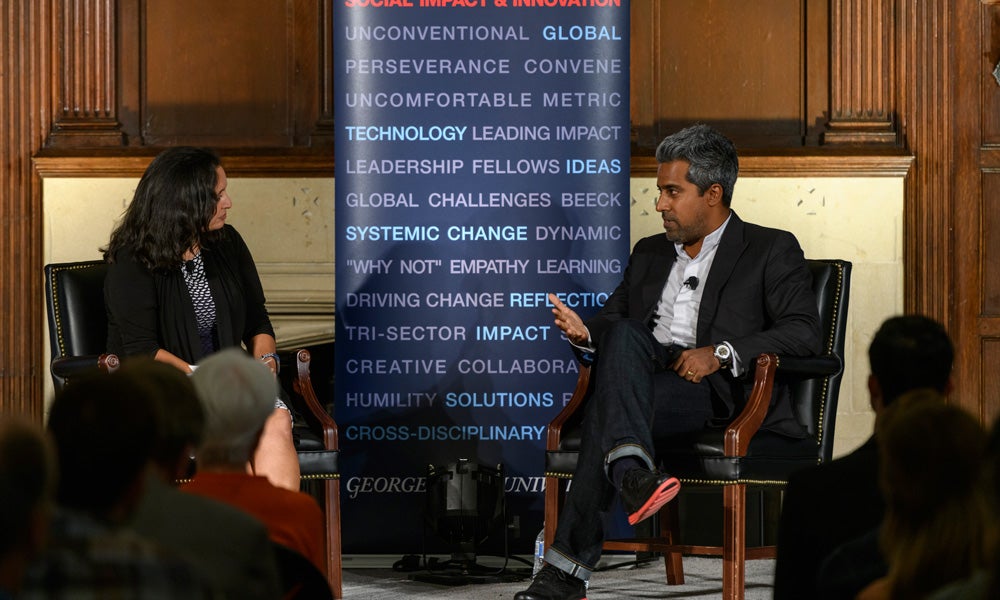 September 2018
Winners Take All
The Beeck Center hosted author Anand Giridharadas to discuss his book Winners Take All: The Elite Charade of Changing the World. Executive Director Sonal Shah led the conversation and invited students to join the author on stage to ask questions as well. This was a controversial topic touching on philanthropy, social good, policy, and wealth.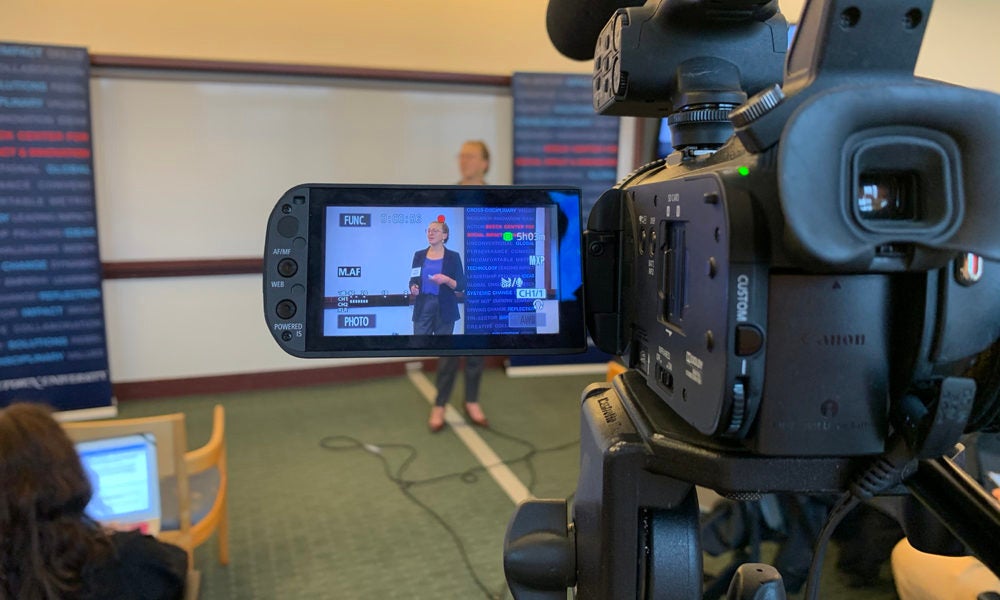 December 2019
Student Analyst Capstone Showcase
Each semester, our Student Analysts work hard across our portfolios of Data+Digital, Fair Finance, and Student Engagement. For this showcase, each analyst presented what they had been working on for the past few months, and the impact it's had on them.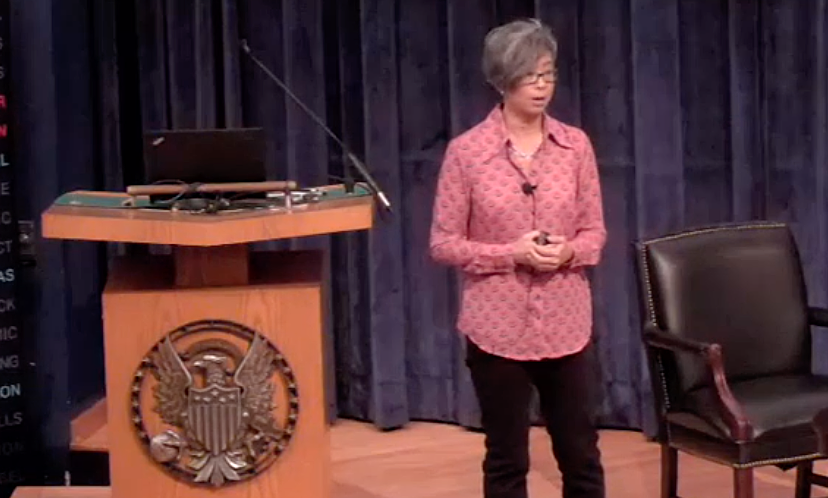 February 2019
Lean Impact
Despite enormous investments of time and money, are we making a dent on the social and environmental challenges of our time? What if we could exponentially increase our impact? These are some of the questions that Ann Mei Chang, former Director of USAID's Global Innovation Lab, tackles in her new book, Lean Impact.