Events
Join us in building a community to shift paradigms.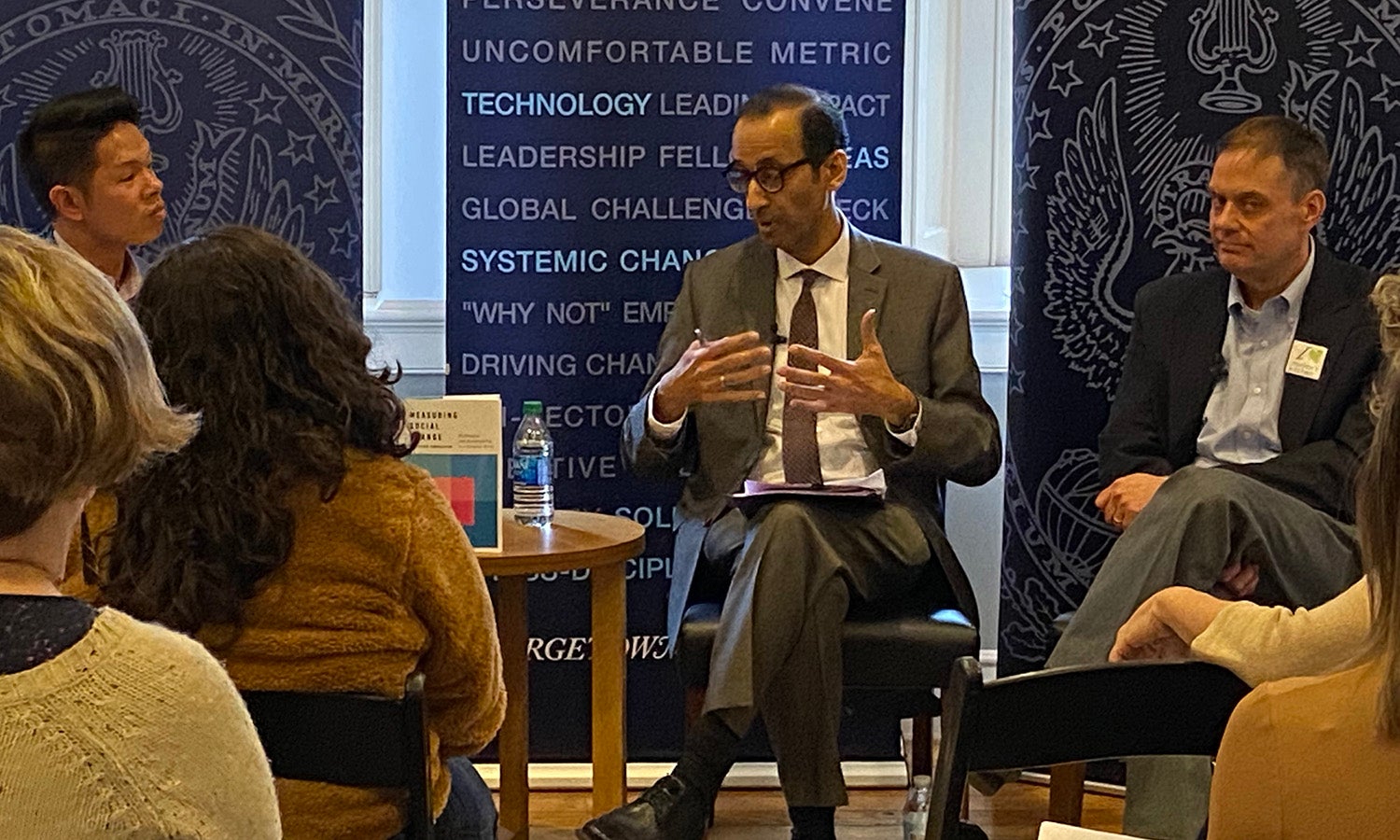 February 2020
Measuring Social Change
Author and professor Alnoor Ebrahim chats with Miriam's Kitchen CEO Scott Schenkelberg and Interim Executive Director Nate Wong about the strategies around measuring social change, and how organizations put them in place. Ebrahim's work is found in his book, Measuring Social Change: Performance and Accountability in a Complex World.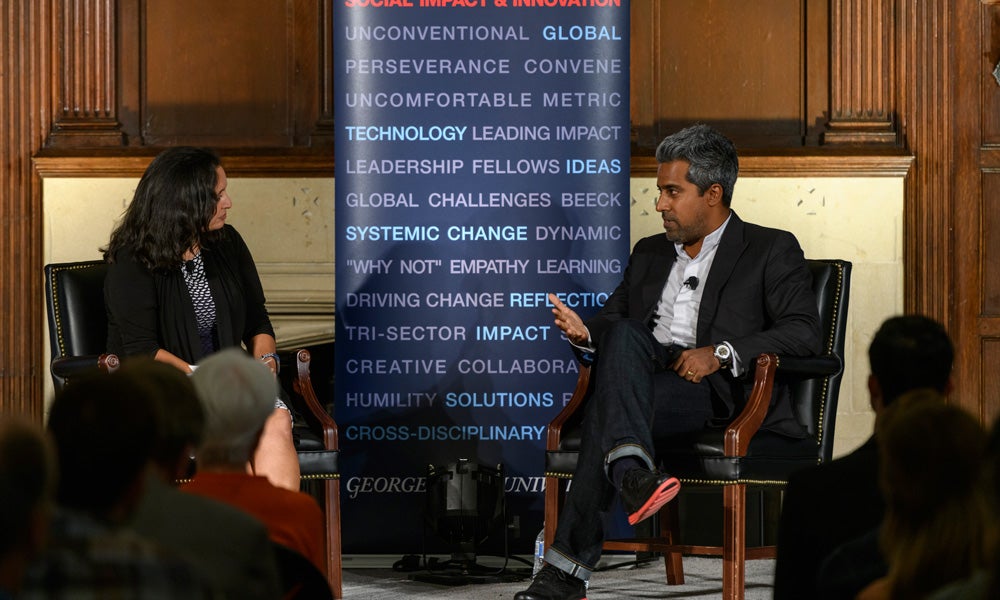 September 2018
Winners Take All
The Beeck Center hosted author Anand Giridharadas to discuss his book Winners Take All: The Elite Charade of Changing the World. Executive Director Sonal Shah led the conversation and invited students to join the author on stage to ask questions as well. This was a controversial topic touching on philanthropy, social good, policy, and wealth.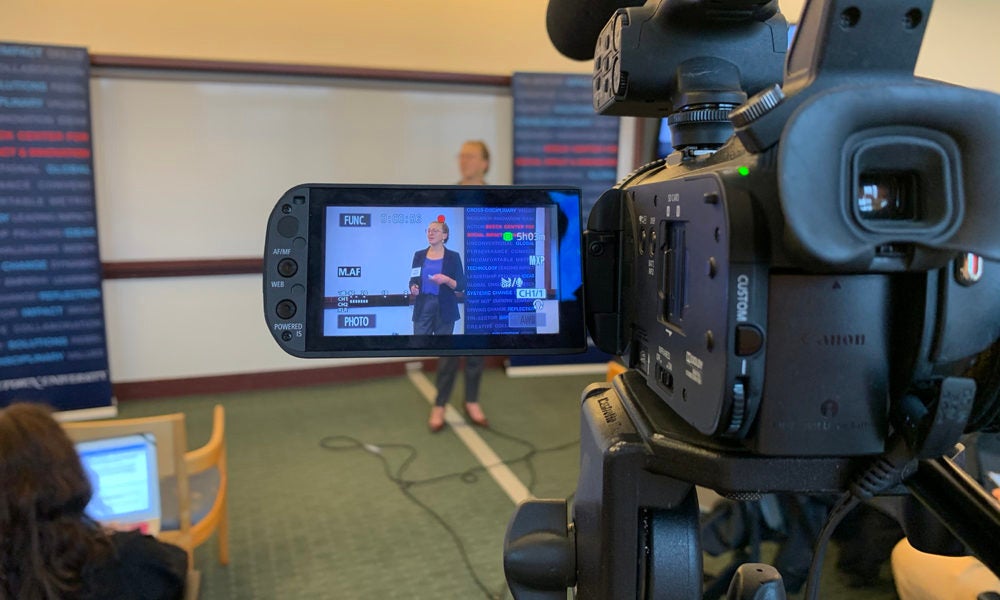 December 2019
Student Analyst Capstone Showcase
Each semester, our Student Analysts work hard across our portfolios of Data+Digital, Fair Finance, and Student Engagement. For this showcase, each analyst presented what they had been working on for the past few months, and the impact it's had on them.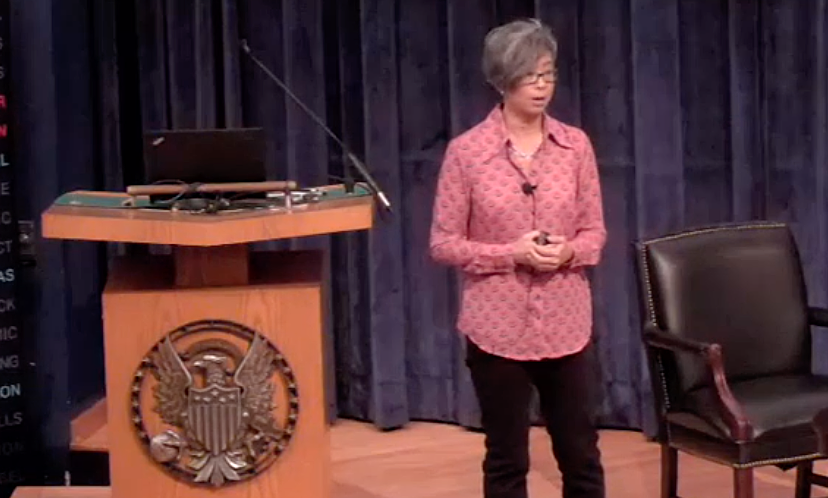 February 2019
Lean Impact
Despite enormous investments of time and money, are we making a dent on the social and environmental challenges of our time? What if we could exponentially increase our impact? These are some of the questions that Ann Mei Chang, former Director of USAID's Global Innovation Lab, tackles in her new book, Lean Impact.