Events
Join us in building a community to shift paradigms.
December 10, 2020
Crash Course on Tech Work in Government: What *else* do you need to know?
Joining government brings incredible opportunities to solve hard problems, fix under-resourced systems, and help people at a scale no other sector can. It's incredibly rewarding work, but also incredibly challenging. The landscape is different. The rules are, too. As new waves of technologists raise their hands to consider government service, we'll unpack some of those differences and explain how these rules are actually superpowers based on our experiences joining teams at federal agencies as well as the White House where we led policy, projects, and teams focused on using data, design, and technology to improve service delivery. We'll also touch on how these teams (and others in gov) hire.
In this 90-minute webinar, gov tech veterans Erie Meyer, Kathy Pham, and Cori Zarek will fill you in on the under-the-radar topics to look out for as a new wave of techies join government. Their combined experiences include the United States Digital Service, Consumer Financial Protection Bureau, Federal Trade Commission, White House Office of Science Technology Policy, National Archives, and the private and social sectors. This event is co-sponsored by the Georgetown University Beeck Center for Social Impact + Innovation and the Harvard Kennedy School Shorenstein Center for Media, Politics, and Public Policy. You should attend if you're interested in joining a government team and want to learn about all the different issues that may not be out front in the recruitment and hiring process. Bring your questions and assumptions and we'll unpack it all.
EVENT DATE: Thursday, Dec. 10, 2:30 - 4pm ET
View Event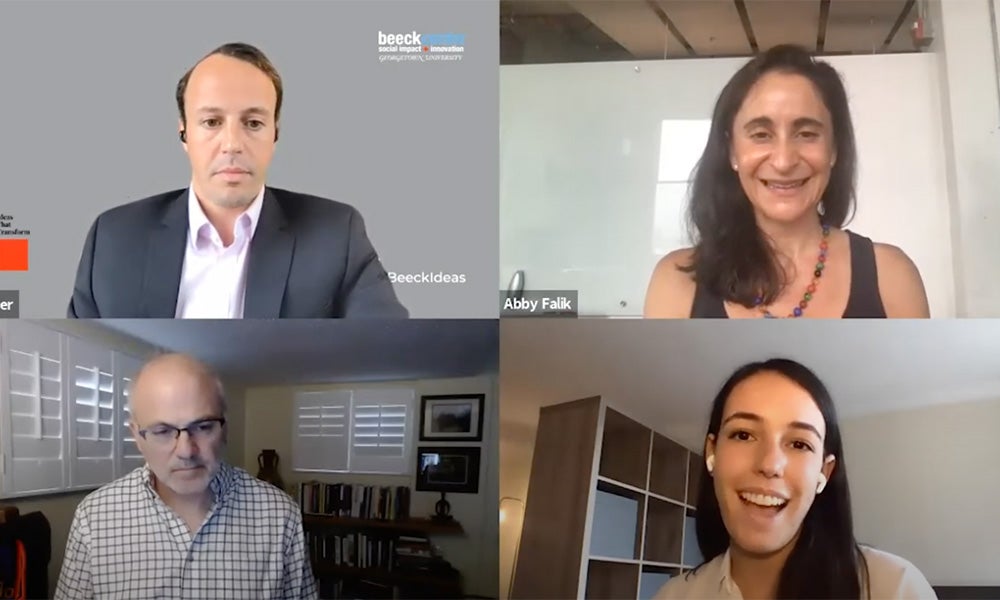 September 2020
What if Colleges Designed Impact-oriented Bridge Years?
This year, up to 20% of high schoolers will defer their college admissions due to COVID-19. But what if they could start school on a different path, by taking the year to do work that will truly impact themselves and the world?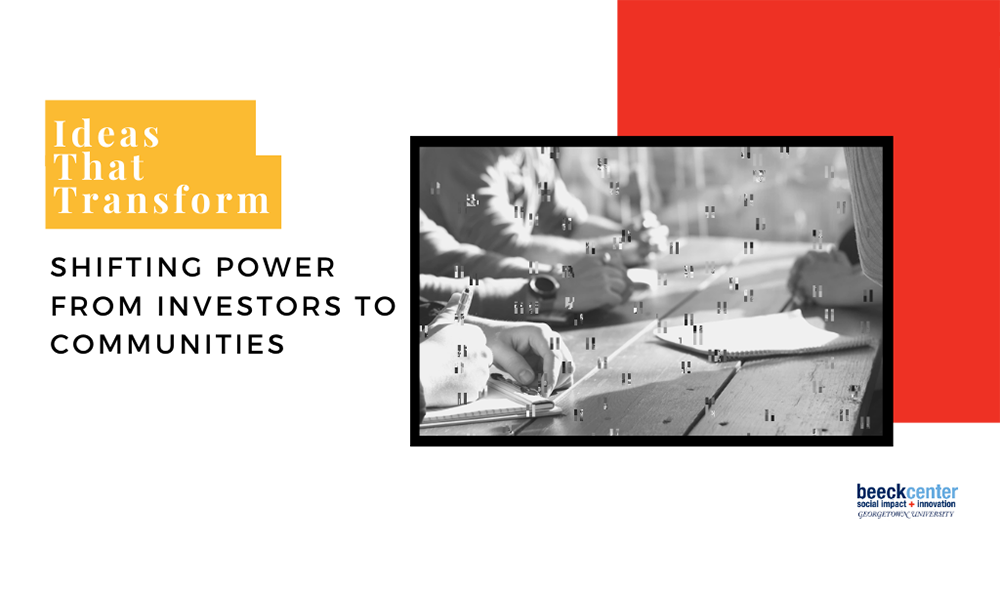 September 2020
Shifting Power from Investors to Communities
Emphasizing the need for both community participation and community-led decision making, Dana Bezerra, President of the Heron Foundation and Lucas Turner-Owens, former fund manager of the Boston Ujima Project, challenged funders and investors to rethink and redesign their traditional approaches to investing in communities.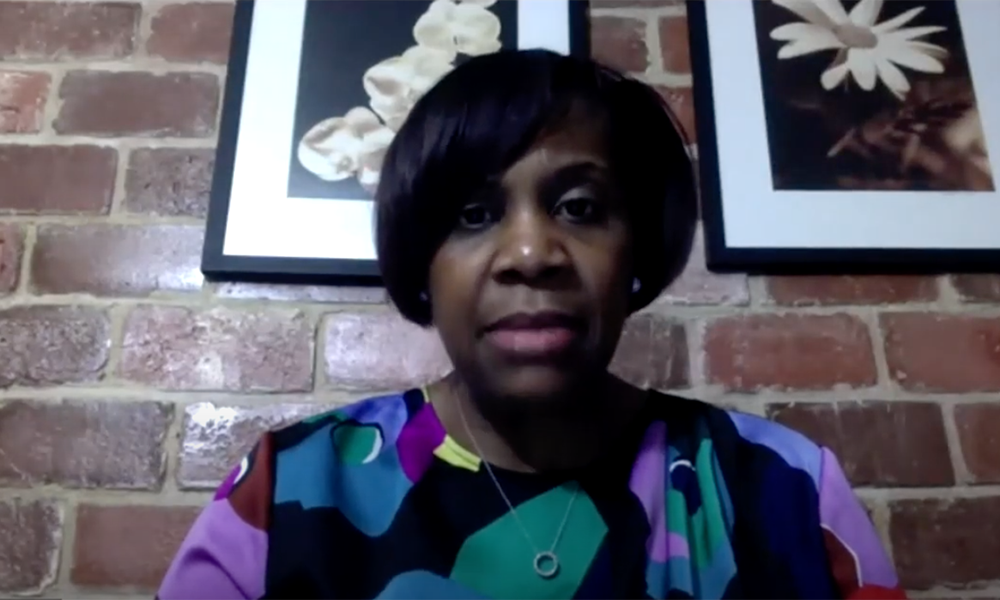 July 2020
Solutions for Fighting Racism in the Asset Management Industry
In Part 2 of her series, Erika Seth Davies speaks with people from the asset management industry about their experiences, and some solutions to fighting the racism in the room that is hiding in plain sight.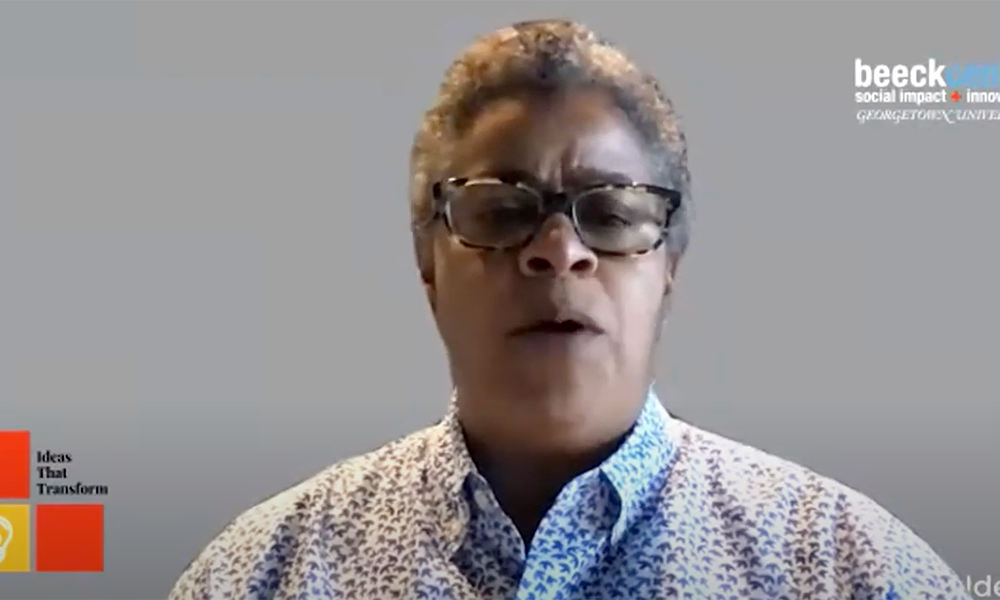 July 2020
Ideas That Transform: A National Bank to Restart Local Economies
Kicking off our new series, Agnes Dasewicz and Dale Mathias recently launched a 'call to action' on why We Need a U.S. Development Bank to Restart the Economy. They discussed and debated the merits with Melissa Bradley of 1863 Ventures.