September 8, 2020
How Hot Sauce Helps Brand Rowan University
September 3, 2020 – By Elizabeth MacBride
At the South Jersey Technology Park, a garden plot is being grown with some of the tastiest (and hottest) varieties of peppers, from long hots and beaver dams to ghost peppers and the scorpion butch.
The plot is tended by students at nearby Rowan University, which helped develop the Tech Park, and by Ali Houshmand, president of Rowan. Houshmand has been growing peppers and making his own special recipe of hot sauce for years. After the sauce became popular among family and friends, Houshmand decided to create a bottled version to sell as a fundraising tool for student scholarships. Asked by the university's marketers to describe how it tastes, Houshmand said, "It's nasty hot."
The entrepreneurial venture, Houshmand's Hazardous Hot Sauce, makes three varieties: Ali's Nasty, Nastylicious and Nastyvicious.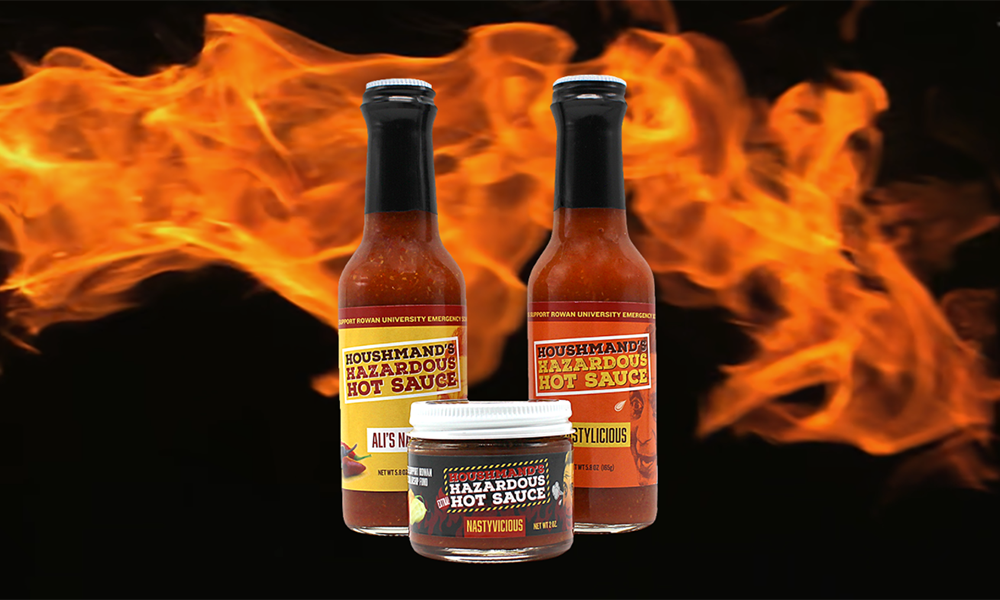 Houshmand collaborated with the Rutgers Food Innovation Center in Bridgeton to get the hot sauces to market. They're sold through the university's website, for $10 a jar, along with swag like t-shirts and pint glasses.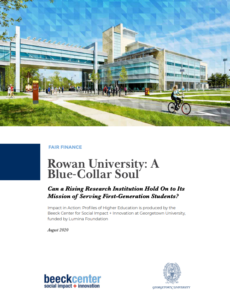 The company has earned over $130,000 in revenue that has been used for emergency scholarships for students at Rowan University who experience an unexpected financial crisis or need. With other donations, the scholarship fund has disbursed more than $3 million in assistance since its founding in 2016.
More than 65% of all Rowan undergraduates receive need-based financial aid.
"I grew up in a poor family with nine brothers and sisters. My mother and father couldn't read," said Houshmand in an interview, who immigrated to England from Iran just before he went to college at the University of Essex. "I've been through a tough time."
Houshmand said he is committed to giving students from working class families a first-rate education at Rowan. "Give me the kid from Camden with a single mother, the one whose roof leaks when it rains. The real honor and the real accomplishment is serving that kid," he said.
The Technology Park is also home to a technology business incubator designed to support a broad range of startups, including those led by Rowan students. Most recently, two Rowan grads set up a company which designed a new kind of reusable flexible drinking straw. In the next few years, as the economy emerges from the COVID-19 pandemic, entrepreneurship – both startups and an entrepreneurial mindset at institutions – will be crucial to recovery. Rowan has already frozen its tuition for next year and is seeking ways to reduce costs further for students. "We have to recognize that a lot of our families have gone through serious financial issues," Houshmand said. "So how can I make this easier? Increase the need-based scholarships."
One pepper at a time.