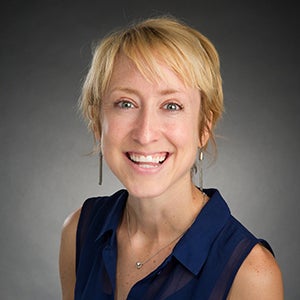 Sara is a writer, design thinker, and senior strategist. She uses words and technology to craft things—user experiences, content, storytelling, systems, policies, strategies, teams, organizations, and thought leadership—that synthesize complex information, inspire action, and solve human problems.
A FEMA-trained emergency responder, she created New Orleans' centralized disaster response systems, NOLA Ready, to ensure no person gets left behind during disasters. At St. Jude Children's Research Hospital, she led the launch of digital products and platforms so that children with cancer can get world-class care regardless of ability to pay. She also has designed federal government products and partnerships to reduce violence against Native American women, and remove structural barriers preventing formerly incarcerated persons from successful re-entry into communities.
Over her career, she has been an executive writer, chief of staff, and senior strategist; UX writer, content strategist, design manager, freelance journalist and editor; academic and UX researcher; and donor, philanthropy, and partnerships manager. Across industries and titles, her work transforms individual lives and systemic breakdowns, particularly those faced by disenfranchised people, users, and communities.
Today, she specializes in helping innovative thought leaders—particularly women and people of color—scale and share stories, big ideas, and impact. As a C-suite writer and strategist, she has ghostwritten TEDx talks, commencement speeches, six-figure book proposals, NYT-bestsellers, policy addresses, viral blog and social media posts, and features and op-eds in places like the New York Times, Vox, El País, The Atlantic, The Washington Post, San Francisco Chronicle, USA Today, and Chicago Tribune.