Program Overview
The Student Analyst program is an immersive learning experience in social impact, centered on paid-employment at the Beeck Center for Social Impact + Innovation. In addition to working at the Beeck Center, student analysts engage in a curriculum of workshops, dialogues, and team-building activities. 
The Work 
The Student Analyst program is grounded in an experiential approach to education, providing students with hands-on opportunities to tackle real world problems. Student Analysts (SAs) work alongside expert practitioners within our Data+Digital, Fair Finance, and Sustainable Student Impact portfolios. Students conduct research, write reports, communicate impact, and manage projects that contribute towards the Beeck Center's mission to actively re-imagine policies, systems, and partnerships in service of the public good.
Watch past SA Capstone presentations to see the sort of things you'd work on.
The Curriculum
While students are integral to how we do our work, we are also committed as a training ground for students to preparing emerging leaders for social impact. The work serves as a central part of this preparation, which we complement with our social impact curriculum. The curriculum helps students build a community, reflect, develop resiliency, and better understand a cross-sectoral, systems-level approach to social impact. 
Workshop examples include:
Social impact @ scale – systems level change

Human Centered Design: Designing with, not for communities 

Wellbeing in Social Impact: Discernment & Reflection 

Working in social impact spaces: (a) giving and receiving feedback, (b) advocating for yourself, navigating team dynamics

Social Impact Storytelling
Students typically spend about 20-40% of their time engaging with this curriculum, with the majority spent on project-based work within the portfolio. 
How to Get Involved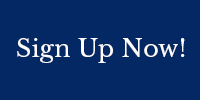 What Our Student Analysts Say
"The Discern + Digest dialogue series was such a great experience and so worthwhile. I learned so much about myself and my fellow SAs. I liked the vulnerability created in this space to foster candid discussions about difficult issues."
– Brooks Watson, MSB'21
"I learned that workspaces can be inclusive, thoughtful, and provocative in the best of ways if the effort is made to create it. I can expect future employers to create a similar space because I know it's possible, and if they don't, I know I can take the initiative to do so."
– Saumya Shruti, COL'20