July 16, 2020
A National Bank To Restart Local Economies
July 16, 2020 | By Saumya Shruti and Shaily Acharya
Small businesses are critical to the U.S. economy: Pre-COVID, they represented 99% of all U.S. firms, generated over 40% of our economic output, and accounted for some of the highest rates of job creation. However, small businesses are facing two critical challenges: recovering from our current, global pandemic, and tackling the longstanding barriers of access to capital related to systemic discrimination that works against entrepreneurs and businesses from historically overlooked and undeserved communities. 
Arguing that "now is the time to re-imagine how we invest into small businesses" and drawing from their previous work together catalyzing investments for underserved communities outside of the U.S., Agnes Dasewicz and Dale Mathias launched a call for creating a new government-funded institution (a U.S. Development Corporation) that would focus on strengthening local economies and small businesses critical to our recovery. 
The Beeck Center kicked-off our new Ideas that Transform series by hosting Agnes and Dale to explore this idea further along with Melissa Bradley, an expert in small and medium business growth, particularly for 'new majority' entrepreneurs.
How Would the U.S. Development Corporation Work?     
Tackling the challenges of the current disparate ecosystem, a U.S. Development Corporation (USDC) would drive more private capital to the small businesses and communities here at home that need it the most, focusing on three critical pipelines: 
Community Development Financial Institutions (

CDFIs

): The CDFI network plays a critical role directing capital to local communities; they need funds to strengthen their systems and operations, and create additional capacity for lending and investments.

Local investment funds (like Bradley's

1863 Fund

): these funds support businesses and entrepreneurs but are often only known in smaller, local circles; the USDC would look to scale these practices to better provide capital to the domestic entrepreneurial ecosystem.

Financial technology (FinTech) firms: known for delivering capital more quickly and using data and AI tools to improve credit risk assessments, the USDC would explore ways to partner with these types of companies to scale up rapid and equitable access to capital while enforcing the necessary guardrails to ensure that the financing is offered on an equitable basis to all communities.
As Dale noted, the current ecosystem of U.S. government programs supporting small businesses is highly fragmented and uncoordinated, like "having a lot of ornaments, but no Christmas tree." The USDC would connect larger investors to CDFIs, local funds, small businesses, and entrepreneurs, playing a unique role in driving more investment capital to and through trusted intermediaries, creating a more supportive small business ecosystem.
Tackling Systemic Barriers
The recent, high profile financial commitments to support entrepreneurs and small businesses led by Black and Brown leaders,  such as Netflix's recent $100 million pledge to Black-owned banks, are encouraging, but as Melissa Bradley noted, "you cannot erase 401 years of systemic barriers with the writing of a single check." To truly remove these barriers, there must be a commitment to difficult conversations between all types of actors in the financial field. 
Even with these barriers, new majority entrepreneurs have been the most dynamic and efficient job creators in the U.S. Minority entrepreneurs created 4.7 million jobs in the last decade. Almost 2,000 women-owned businesses were launched every day in 2018 and women of color founded 64% of all new businesses. In light of the loss of jobs and economic growth caused by the COVID-19 crisis, the recovery of these businesses is critical to the revival of our economy.
The USDC can play an important role as an investor, catalyst and connector directly supporting, and providing incentives for private investors to support "new majority" businesses and those who invest in them.  With a priority focus on developing and supporting ecosystems that focus on underserved entrepreneurs, USDC can drive towards systemic change in racial and gender equity in the financial space. A USDC acknowledges that local communities do have the knowledge and ability to create their own solutions that take into account their unique contexts and economic activity. Thus the USDC will work within local contexts and networks rather than advocating one-size-fits-all solutions, which has been a philosophical barrier in the past.  
A Call to Action
As the ideas for a USDC continue to develop, our panelists expressed their commitment to "continue the drumbeat" on the importance of small businesses to our communities and our country, and encouraged each of us to get involved in a number of ways:
Contact

your

congressional

representative and

senator

to emphasize the importance of investing in small businesses, especially those led by women and people of color, and communicate the urgent need for systemic solutions for small business support – and not just relief packages – to help revive our economy. 

Reach out to

Agnes

to share any people or organizations interested in or doing similar work on small businesses with whom they might collaborate; Agnes and Dale are both committed to expanding their outreach and pushing this idea forward.

Collect + share

data on businesses led by women and people of color, and the value of their businesses to the U.S. economy (Melissa Bradley is committed to doing this work). Data needs to drive decisions and the research on these businesses is scarce yet necessary.

Change the narrative

about the potential of businesses led by women and people of color. These firms are creating millions of jobs and are critical to the health of our country and rebuilding our economy. Publishing and speaking about the importance of these entrepreneurs is key to changing the narrative (and continue to support your local businesses as consumers and investors).
This is just the beginning of the conversation and there are many more great ideas out there. Join us August 18 at noon ET, for our next Ideas That Transform event where we'll discuss Shifting Power From Investors To Communities. And be sure to check #BeeckIdeas on Twitter every Tuesday at noon where we'll share a thought prompt to foster conversation.
---
Stay connected to the Beeck Center
Sign up for our newsletter and get regular updates on what's happening at the Center, news about our portfolio interests, social impact job opportunities and more!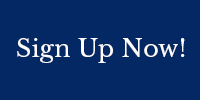 ---