July 2, 2020
Bias Has Consequences: Disrupting the Cycle of Everyday Racism
A shorter version of this article appears in Fortune Magazine
July 2, 2020 – By Erika Seth Davies
READ PART 1: Hiding in Plain Sight: Racism in the Room Made Visible by COVID-19 and How to Create New Pathways
"I'm going to tell them there's an African American man threatening my life." – Amy Cooper
"I'm a tenant of the building; are you?" – Tom Austin
Amid the unrest, anger and outrage at the sheer injustice of systemic racism, Amy Cooper and Tom Austin are just two examples of white people using their privilege in an attempt to control Black people who dared to exert personal agency in shared spaces. After being called out publicly, Cooper lost her job, and Austin lost his office lease. Why point out these incidents instead of the thousands of other examples? Because while both apologized and stated "I'm not a racist," they had tremendous influence in their leadership positions in finance.  There are real questions as to how these implicit biases influenced hiring, advancement, and access to capital.  Their actions in these moments provide a spotlight on the points of view informing their decision making within the institutional context.
The Kirwan Institute for the Study of Race and Ethnicity defines implicit bias as "the attitudes or stereotypes that affect our understanding, actions, and decisions in an unconscious manner.  These biases, which encompass both favorable and unfavorable assessments, are activated involuntarily and without an individual's awareness or intentional control." While both Cooper and Austin were both clearly conscious of their intentions, what were the underlying biases that drove their decisions, both large and small?
---
Join the Beeck Center and Common Future webinar,
Wednesday, July 29, 3pm ET
to discuss racism in the asset management industry.
Register now and join the conversation
.
---
In an industry overwhelmingly driven by personal networks and relationships, opaque decision-making processes, and dominated by pedigree, the personal quickly becomes (and remains) structural as a reinforcing system in which decision makers give preference to peers and managers who look like them.  This then conflates and reinforces the assumption that white managers are associated with low risk and strong performance. 
U.S. Census Bureau data shows that, as of July 2018, the U.S. population was 61% white (non-Hispanic or Latino), 18% Hispanic, 13% black, and 5.7% Asian, yet investors and players in the financial services industry do not reflect the racial and ethnic composition of the country. In the asset management industry, 88 percent of professionals in executive committee level positions and 86 percent of managing directors are white.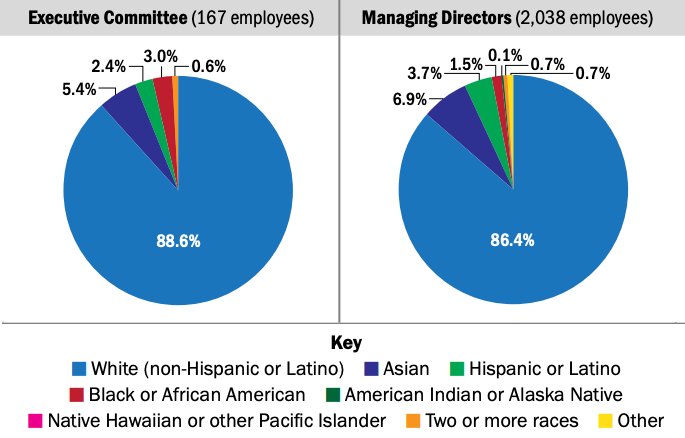 Among 14 consulting firms representing $1.4 trillion in assets under management, Black and Latino representation was remarkably low across participating firms at 5.7 percent and 5 percent, respectively.
Lack of representation is far from the only problem in the industry. Research shows that a homogenous workforce leads to additional issues such as:
Bias informs decision making which becomes policy and practice which results in outcomes that reinforce and perpetuate bias. All of it benefits and advantages those who are white at the expense of opportunity, access, and economic growth for Black, Indigenous and other communities of color. This is how institutional racism works. Ironically, decision makers many times think they have to choose between performance or diversity.  In fact they might actually be undermining their fiduciary responsibility as highlighted in the Illumen Capital study which concluded that "…racial bias could potentially result not only in the unfair treatment of fund managers of color and their grantees, but also in leaving significant financial opportunities on the table, thus hurting the entire financial ecosystem."  
So now what?
As Ibram X. Kendi has shared in his groundbreaking book, How to Be an Anti-Racist, claiming that you're not racist is not enough. We must move in a way that is anti-racist and operate with intention to dismantle the barriers and structures holding the system in place. Here are a few more actions asset owners can take:
 Be uncomfortable. Anti-Black bias is a central feature of systemic racism, so take a minute to actually understand your bias by taking the implicit bias test. This is not a point of judgement. It is a point of awareness. If you value diversity yet every decision results in a predictable outcome of non-diverse firms collecting fees to build wealth, then we should be  questioning the validity of these choices.  This includes what questions are being asked?  Who is invited?  How are the questions being asked?  What are you weighting in the answers?
Address institutional accountability

through a race-informed investment policy statement. Your policy is a statement of purpose that will orient you towards equity. Then hold yourself and your

decision making body

accountable by

using metrics

and adding quarterly or annual reporting requirements to the Investment Committee/Board/staff regarding diversity. This might include the demographic composition and ownership of

all

firms, the number of firms with majority BIPOC ownership, how many meetings you are taking with diverse firms, and how much funding is allocated across your portfolio. 

Know who you're doing business with

. Include diversity performance and metrics in your consultants' scope of work and require regular reporting on your decision maker's progress towards meeting these goals. Require your consultant to provide information regarding internal diversity and inclusion policies and practices as well as asset manager selection.

Change the environment

, including where and how you spend your time. Attend, sponsor, and speak at diverse manager events, and invite those managers to speak at industry events in your sector. 

Pursue relationships with different industry affinity groups

(

NASP

,

NAIC

,

AAAIM

,

NAA

,

Opportunity Hub

, etc.) to establish regular contact and connection with diverse managers and add to your media list (

Emerging Manager Monthly

,

The Plug

, etc.)

Make the allocation!
Erika Seth Davies is a Beeck Center Fellow and Founder of the Racial Equity Asset Lab. She has extensive background in racial equity advocacy and launched the first field-wide philanthropic initiative designed to incorporate a racial equity lens in foundation endowment practice. She authored white papers promoting policies and practice in support of this approach, including Foundation Investment Management Practices: Thoughts on Alpha and Access for the Field and Diverse Managers: Philanthropy's Next Hurdle.
---
Stay connected to the Beeck Center
Sign up for our newsletter and get regular updates on what's happening at the Center, news about our portfolio interests, social impact job opportunities and more!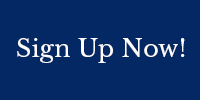 ---