May 27, 2020
Hiding in Plain Sight: Racism in the Room Made Visible by COVID-19 and How to Create New Pathways
May 27, 2020 | By Erika Seth Davies
Historic discriminatory policies and practices intentionally designed to eliminate access to economic opportunities for Black, Indigenous, and other people of color (BIPOC) have ensured that everyone doesn't enter a level playing field when it comes to the world of finance. Less than 1.5% of the $70 trillion handled by the asset management industry each year is overseen by BIPOC and women managers. That's a problem.
Although it has long been touted as a system built on meritocracy and market-driven performance, access to capital markets, like all other facets of American society, is influenced by the same policies, practices and cultural representations that accumulate advantage and disadvantage along the lines of race. We haven't "found ourselves" in this predicament. The disparities in access and opportunity are the result of intentional decision making. Dismantling the barriers that have resulted requires equal intention and naming the difficult truth of institutional and structural racism in the room. In this unprecedented moment of crisis, we have the opportunity to learn important lessons and move differently to advance a system that generates shared prosperity.
Racial literacy is crucial in the age of COVID-19. We do not stand a chance of advancing shared prosperity for all unless and until we address the racism in the room. As James Baldwin said, "Not everything that is faced can be changed, but nothing can be changed until it is faced." Fundamentally, this pandemic puts the racism inherent in the structures of the American economic, political, media, and social systems on full display. From disproportionate rates of infection and death, the lack of funding to businesses owned by people of color, the rhetoric regarding reopening state/local economies, and violent attacks are deeply rooted in the structures of U.S. society and a basic language for describing it matters deeply to advancing change.
The time has come to reframe and redefine risk to challenge commonly held beliefs. We are witnessing what happens when we view risk through a binary of winning and losing, protecting and mitigating loss, but we are not weighing the risk of inaction. When we allow the status quo to remain, when we don't change what is clearly not working, our economy and social fabric face an even greater risk of failure.
Over the coming weeks, the Equitable Access to Capital Markets project will explore the intersections and implications of placing the invisible influence of institutional racism on display through an analysis of common policies and practices, governance structures, and the role of implicit bias in generating current outcomes.
We'll share insights and more importantly, offer solutions for owners of asset capital to transform their processes and approaches to engage overlooked and expand access to opportunity. Ideas like understanding and mitigating implicit bias in your process, why "color blind" policies and practices result in racialized outcomes and how to be more intentional, why equitable access requires a systems approach, and what are frameworks for race lens investing to shift capital. But this won't work unless an open dialogue exists about this issue, so in July, we are partnering with Common Future for a series of conversations with people working to deliver systemic change. The longest journey begins with a single step, and we look forward to you joining us on this one.
---
*UPDATE*
---
Erika Seth Davies is a Beeck Center Fellow and Founder of the Racial Equity Asset Lab. She has extensive background in racial equity advocacy and launched the first field-wide philanthropic initiative designed to incorporate a racial equity lens in foundation endowment practice. She authored white papers promoting policies and practice in support of this approach, including Foundation Investment Management Practices: Thoughts on Alpha and Access for the Field and Diverse Managers: Philanthropy's Next Hurdle.
---
Stay connected to the Beeck Center
Sign up for our newsletter and get regular updates on what's happening at the Center, news about our portfolio interests, social impact job opportunities and more!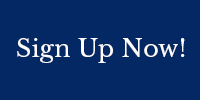 ---