May 21, 2020
Data Is the Story: The Crucial Role State CDOs Play in Pandemic Recovery
May 21, 2020 | By Tyler Kleykamp
The COVID-19 pandemic affects each state differently, but data is a valuable asset and state Chief Data Officers are taking on increasingly central roles as the crisis evolves. Creating the dashboards that governors use everyday, troubleshooting state unemployment insurance systems, and even supporting secure access to data in the shift to remote work are just a few ways CDOs are scrubbing into COVID response.
Last week, the Beeck Center hosted its second convening of the State Chief Data Officers Network. Twenty-five of the nation's state CDOs gathered from their home offices to share experiences and collaborate on ways to further leverage data to support recovery. In times of crisis, community support is critical. Deepening the connections with their peers builds morale knowing they're not alone in their journey. "It's good to know others are going through similar throes as I am" one CDO commented as we wrapped up.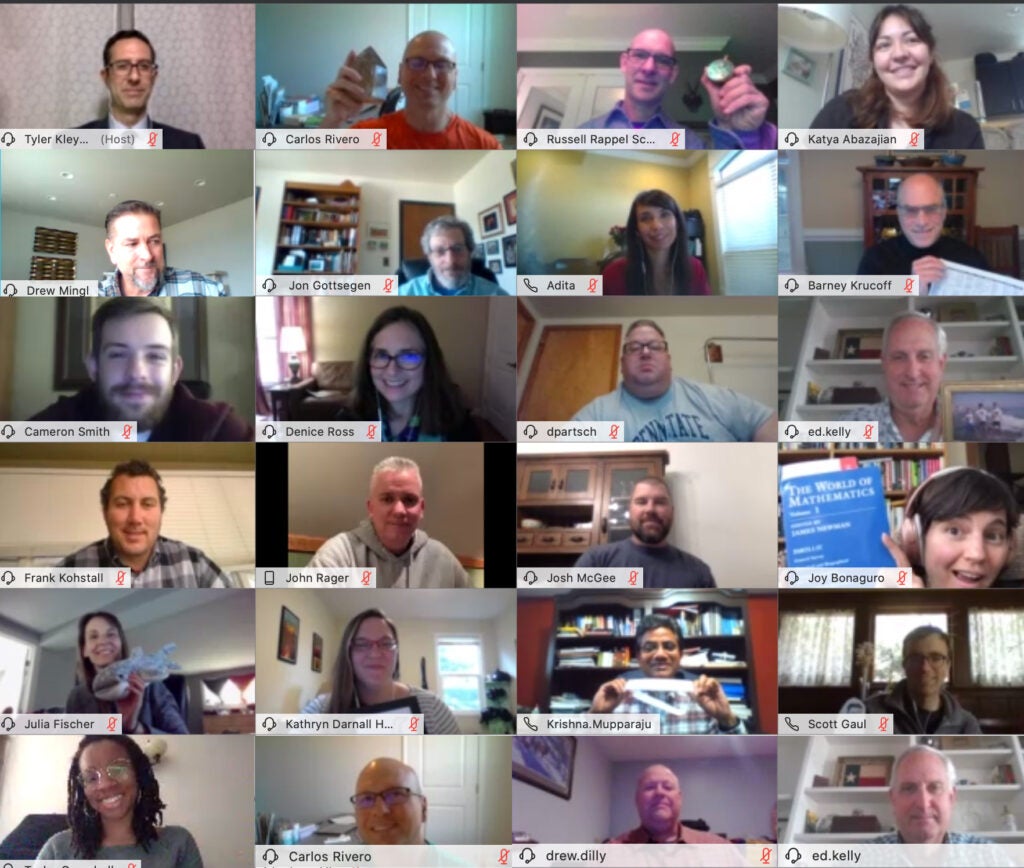 What's happening in state-level data?
Every state is using data to communicate with the public using online dashboards and in governors' briefings. Every number produced for the public represents infrastructure and analytical capabilities behind the scenes, often orchestrated by CDOs. What might be less noticeable is that state governments also had to ensure the integrity of state data as they quickly set up remote work environments for offices that were unaccustomed to operating remotely. Ensuring state employees had access to the data and systems they need to continue providing critical services was a key early focus. As the pandemic's effects spread outside of the public health threat, the CDOs' roles grew to supporting unemployment insurance call centers and small business loan applications. As states plan for reopening, CDOs are measuring economic impacts, supporting contact tracing efforts, and developing dashboards to show progress toward meeting reopening milestones.
"Map Everything!"
As in real estate, location may be the most critical aspect of the pandemic response, and one CDO's advice was "map everything!" Creating the maps that show the spread of the disease, where vulnerable populations exist, and where to get tested have been central to state efforts. Beyond disease-specific issues, CDOs are supporting mapping of critical facilities like child care, transportation hubs, and food banks. These resources help both governments and the people they serve understand where services exist, where there are gaps, and how to support the people who need it most.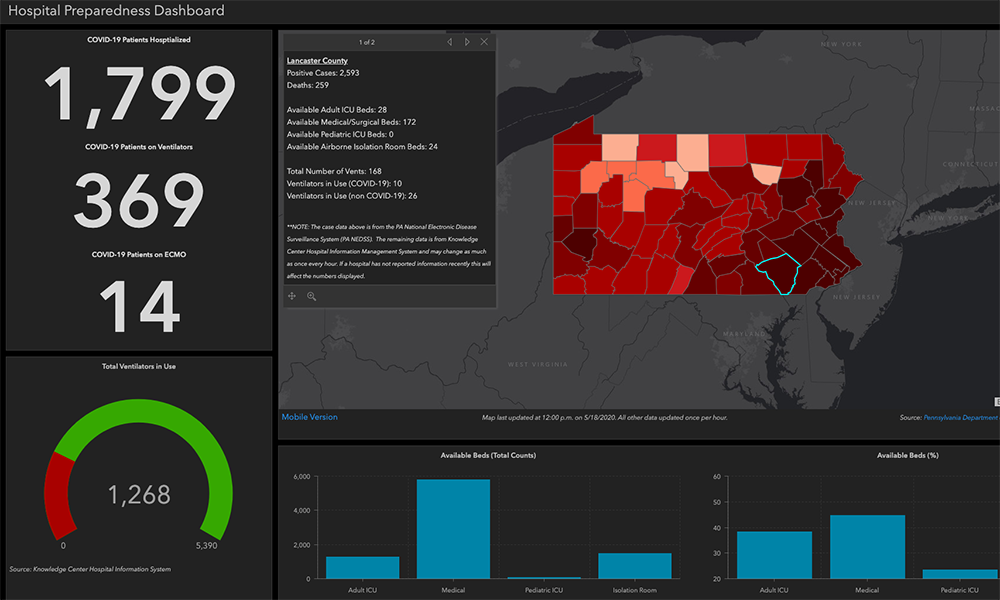 Coordination is Critical
As the pandemic grew across states, the use of data increased far beyond testing and case counts. Initially it was availability of personal protective equipment and documenting hospital capacity, but expanded to data on prisons, businesses, and employment. These data come from a variety of different departments in states, and having a CDO to coordinate across agencies has been vital. CDOs often found themselves in a coordination role, ensuring that subject-matter experts were able to access the data they needed to support their work. Some states have "agency data officers" who are a single point of contact for data issues in a department. This structure helps streamline data discovery and access in states. Where states lack this structure, CDOs facilitate conversations directly with the individuals that manage specific data sources within a department.
For state CDOs, the pandemic highlighted the need for umbrella data sharing agreements in states. COVID-19 didn't wait for states to develop the legal infrastructure necessary to share data, and the next crisis won't either.
---
---
With an economic crisis bearing down and a second wave of the disease looming, data-driven decisions are now at the forefront of policies and actions taken by states. Arizona's Jeff Wolkove pointed out, "the data 'nice-to-haves' of a few months ago are now mission critical and we should leverage this opportunity to build what we need for the future." In particular, centralized access to data resources solved many challenges. State governments are also going to need to become more agile. We're still learning about the diverse impacts on state operations resulting from the pandemic, and the ability to adapt quickly to changes will be imperative.
As states transition from response to recovery, and prepare for a potential additional waves of the pandemic, CDOs brainstormed ways they can support their states. This exercise generated nearly 300 ideas in under 20 minutes. Three themes emerged:
Relationships matter. Data sharing is built on trust, and ensuring that the departments and individuals they work with trust them to use data responsibly will accelerate the state's ability to share data.
"Demos not memos." This is the mantra of the Beeck Center's State Software Collaborative, and it seems CDOs are of the same mindset. Quickly prototyping data dashboards on potential emerging issues can help state leaders understand what's possible and help surface any underlying barriers so they can be addressed early on.
Know your data. An inventory of what data each department collects, what information the data contains, and who can access the data will help states be better prepared. This information also lets states begin to map out various data sources and start developing processes and infrastructure necessary to pull data together in advance. For example, CDOs are expecting greater demand for data on economic impact, and vaccine distribution in the future.
State CDOs continue to step up and support their states in new ways, and at the Beeck Center we are committed to highlighting those efforts so they can be replicated across the country. We published best practices on using data for COVID response and are building a roadmap to address recovery related issues and use cases for states. The State CDO Network will continue to convene online and we look forward to meeting in-person when it's safe to do so.
Tyler Kleykamp is a Beeck Center Fellow and Director of the State Chief Data Officers Network. He is the former Chief Data Officer for the State of Connecticut and you can follow him at @tkleykamp.