Myth Busting Public Interest Technology (Part of Georgetown Tech & Society Week)
April 6, 2022
4:00 pm - 5:00 pm ET
Washington, DC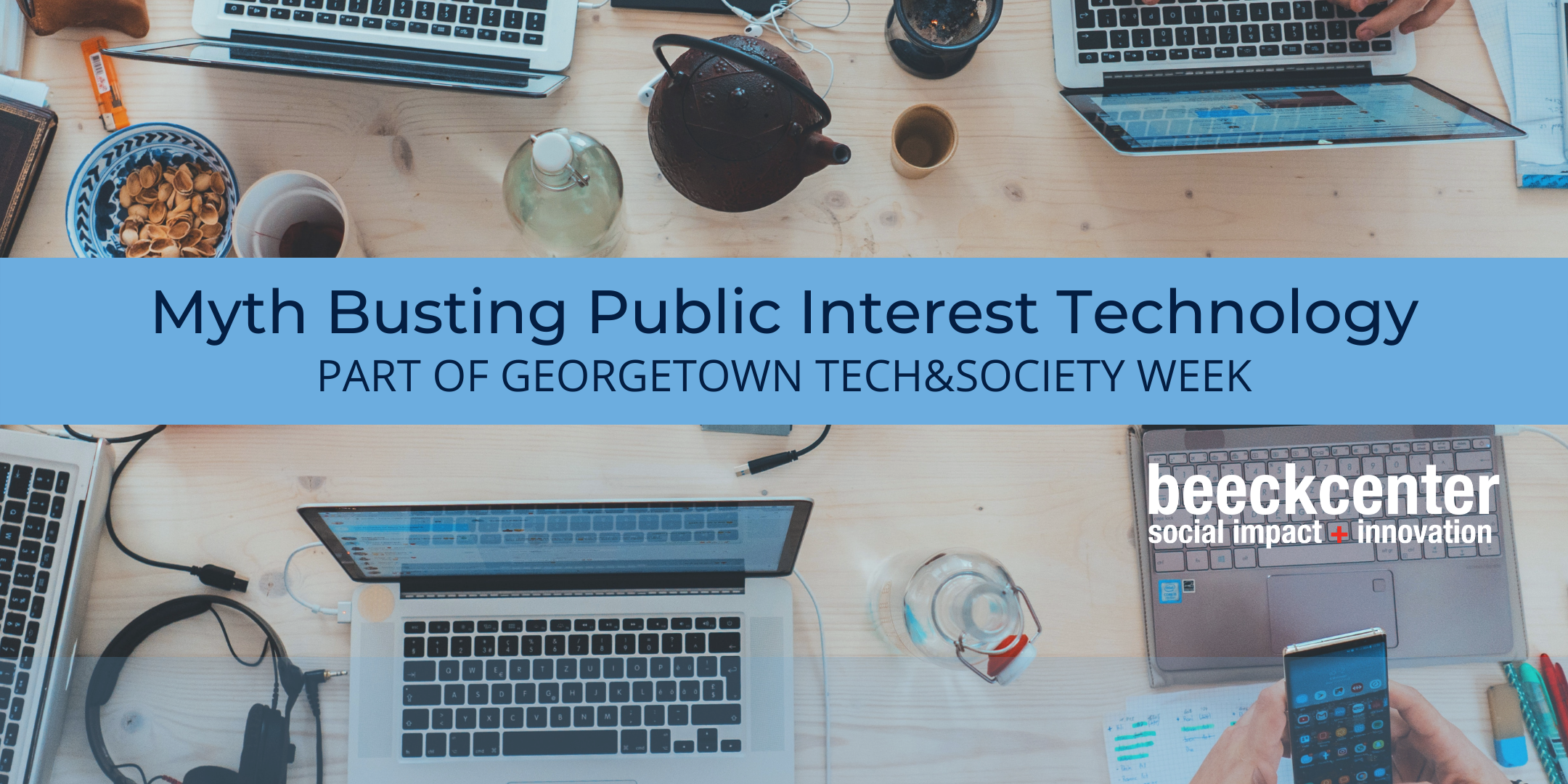 You come across many myths when you work in public interest technology.
Here's just a few:
Working with the government isn't fun.
It's impossible to make change in a government role.
Open source can't be used for government service delivery
Technology means IT, and there are limited roles available.
All of these statements are false! Government and public service can be advantageous with many opportunities to create change at scale.
Join the Beeck Center for Social Impact + Innovation for an interactive conversation and snacks! We'll hear from others in the Georgetown Tech & Society community about the myths we have encountered and busted.
Students welcome!