May 6, 2020
Helping Policy Makers Put People First: A Step-by-Step Tool for User-Centered Policy Making
May 11, 2020 | By Alberto Rodríguez Álvarez, Dana Chisnell and Vivian Graubard 
Policymakers, lawmakers, and government leaders are increasingly exploring new ways to ensure that laws and policies are centered around people's needs while improving how services are delivered to the public. In Mobile, Alabama, community involvement informed updates to blight reduction laws and, at the national level, the Center for Medicare and Medicaid Services worked directly with doctors and healthcare workers to improve the implementation and delivery of a new value-based healthcare law. 
To help policymakers interested in following these successful models, we are launching the first tool of the Delivering Better Outcomes Working Group from the Beeck Center, New America, and the National Conference on Citizenship: a User-Centered Policy Organization Assessment. It is our hope that teams crafting policy inside and outside government will use the assessment to center their policy-making activities around the people — or users — most impacted by their proposed programs and policy ideas.
In recent months, scholarship has emerged to explain and illustrate user-centered policymaking as a more effective and inclusive approach to crafting policy. At Harvard University, Nick Sinai, David Leftwich, and Ben McGuire examined human-centered policymaking in the context of medicare. Columbia University's School of International and Public Affairs offers a graduate course to teach the concept. Code for America's Jennifer Pahlka published a paper on delivery-driven policy, and the Public Interest Technology team at New America used a human centered design process to generate recommendations for the Farm Bill, adopted in 2018. Government organizations like the U.S. Digital Service and the UK government have been applying design thinking to policymaking and policy implementation as well, prioritizing agile and iterative methodology rather than the more traditional "waterfall" method of designing, building, and executing a policy without pausing for public input and pivots where needed.
Experienced design practitioners inherently employ user-centered methodology in their work, but newcomers may not know where to begin. This tool builds on the existing case studies, reports, and blogs, and gives policymakers actionable, concrete steps to shift their current approach slightly and put users at the center. We learned that the concept of user-centered policy making sounds great to many government leaders and this tool helps them know how and where to start.
There are some natural synergies between the policy design processes and human centered design practices. Grassroots organizers, for example, have long understood the importance of understanding the needs of communities at a human level. With this tool, policy teams can start to expand their outreach beyond experts and community organizations to reach people everywhere.  
This assessment provides public servants with a set of guiding questions that are designed to help teams understand the people who receive government services or benefits, the stakeholders involved in the policy, and the metrics that are being used to define success and measure progress. 
To create this tool, we started with a working group of more than 20 current and former policy makers — some were traditional subject-matter expert policy professionals, others were leaders in government technology, and some had specific design training and expertise. Most worked in the executive branches of their governments and some had legislative experience as well. We interviewed members from this working group between August and October 2019 to better understand their expert take on user-centered policymaking. 
The concept of user-centered policy is still being defined by a wide community of policy makers, designers, and innovators. The Deliver Better Outcomes working group landed on this definition: policy that is intentionally designed and implemented with the end user as a co-designer. In our project, end users are the people who receive a government service or benefit, or that are impacted by a specific policy. That makes users the ultimate experts on what the experience of interacting with the government is like. Our theory is that centering the policymaking process on these end users' needs and including them directly in the policy design process produces better results, increases trust, and ensures that policies reach their intended outcomes with as few unintentional consequences as possible.
We created the User-Centered Policy Organization Assessment to foster more user-centered policies in government. This project is part of the Digital Service Collaborative at the Beeck Center for Social Impact + Innovation, which is strengthening the network of data and digital professionals in government through action-oriented research, tangible resources, and user-centered policies that can be shared and scaled throughout the network. 
This assessment tool is being tested now by members of the Deliver Better Outcomes working group in their policy processes. In true agile form, we will take what they learn to continue iterating on our tool. If you test it out in your own work, we want to hear about it so we can continue making improvements and providing useful resources.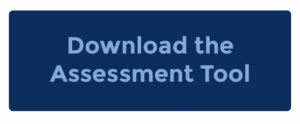 Alberto Rodríguez Álvarez is a Beeck Center Student Analyst currently pursuing a Masters in Public Policy at Georgetown University. Prior to joining the Beeck Center he was an advisor to the National Digital Strategy at the Office of the President in Mexico. Follow him at @arodalv.
Dana Chisnell is a founder-partner at Project Redesign at NCoC.org, co-founder of the Center for Civic Design and served as a "generalist problem solver" for the United States Digital Service in the White House. Follow her at @danachis. 
Vivian Graubard is the Senior Advisor for Public Interest Technology at New America. Prior to joining New America, Graubard worked at the White House under President Obama where she was a founding member of the United States Digital Service and also served as a senior advisor and chief of staff to the United States Chief Technology Officer.