2020 Census: Digital Preparedness Playbook
In 2020, for the first time, millions of U.S. residents can respond online to the census, hundreds of thousands of federal workers will use handheld devices to conduct the decennial count, and news about the census will travel through social media channels in real time. Our nation's first "digital" census presents myriad opportunities for a truly participatory count, but a number of issues—some old and some new—may create obstacles toward a complete and accurate count.
The Beeck Center, with partners at the National League of Cities, Code for America, and National Conference on Citizenship, have created "The 2020 Census: Digital Preparedness Playbook" to help local leaders prepare.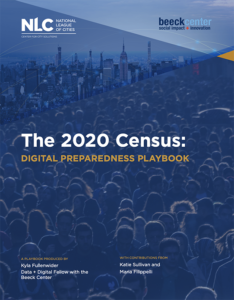 This playbook covers:
Digital preparedness
Misinformation and disinformation
Digital divide and access
Data privacy and security
Additional Resources