April 23, 2020
The Digitally-Enabled Safety Net: Lessons from COVID-19
April 24, 2020 | By Elaina Faust
Economic impacts of the COVID-19 outbreak have challenged America's social safety net in unexpected and unprecedented ways. Temporary closures of non-essential businesses across the country have led to large-scale layoffs, and as a result the country is experiencing record-breaking numbers of unemployment claims. The Supplemental Nutrition Assistance Program (SNAP), commonly referred to as "food stamps," is also facing a rapid increase in demand, overwhelming government service delivery systems.
The Beeck Center launched our Social Safety Net Benefits project this year to study systems and tools being developed to make it easier for people to apply for benefits. Our mission—to surface actionable recommendations for leveraging data, digital, and innovation-enabled solutions for eligibility screening and enrollment in federally-funded social safety net benefits—is now more important than ever as civic tech teams and government agencies race to meet the overwhelming demand.
In response to the outbreak, the federal government is putting billions of dollars into the safety net through the Families First Coronavirus Response Act, and the Coronavirus Aid, Relief, and Economic Security (CARES) Act. Together, these two measures extend the time limits on SNAP and WIC (food assistance for Women, Infants, and Children), boost the amount of unemployment insurance available per week, and open unemployment eligibility to self-employed and gig workers who ordinarily wouldn't receive these.
Additional changes are happening at the state level to waive work requirements and automatically extend existing benefits, postponing the need for in-person renewal meetings.
This unprecedented test of the system reveals important lessons and highlights strengths and weaknesses in current eligibility screening and enrollment practices. Here are a few lessons COVID-19 has taught us:
Remote eligibility screening, application, and enrollment tools are must-haves, not nice-to-haves.
Tools for online eligibility screening and safety net benefits enrollment have begun to emerge in recent years, yet, according to research by Code for America's Integrated Benefits Initiative, at least 30% of benefits applications still aren't available online. In this era of physical distancing and stay-at-home orders, the ability to remotely apply for and enroll in social safety net benefits is essential for applicants to access the assistance they need without putting themselves and their communities at risk. State governments should take advantage of newly-available opportunities to waive or delay in-person application requirements if they have not already, and continue to expand online alternatives to paper-based applications.
Mobile-first solutions are needed to reach low-income populations.
In the United States, 17% of adults rely on a smartphone as their only means of accessing the internet at home. Smartphone dependence is disproportionately high among low-income individuals, impacting more than a quarter of those earning less than $30,000 a year. With public libraries, coffee shops, and other public internet sources closed in an effort to flatten the curve, accessing the internet is even harder for those without a broadband connection at home. Organizations creating digitally-enabled tools for applicants and participants of safety net benefits programs must design and optimize their solutions for use on mobile devices. Likewise, state government officials must favor mobile-friendly technology in vendor and product selection processes if they are to reach the most vulnerable among their target populations.
Digital solutions must be equipped to handle increased volume in times of crisis.
Unprecedented levels of traffic crashed unemployment application websites across the country in recent weeks, evoking painful memories of the 2013 launch of Healthcare.gov. New York State experienced an almost 900% increase in web traffic, leading the government to request that New Yorkers file for unemployment only on designated days of the week, assigned alphabetically. Illinois implemented a similar system in an effort to keep existing resources up and running. Whether online application systems are designed by internal government teams or by external vendors, system designers—and those managing the systems—should equip them to handle increases in volume where budgets allow. When budgets are lacking, state governments should at least establish non-tech-driven protocols for distributing website traffic to prevent undue added stress for applicants during difficult and scary times.
Self-service digitally-accessible information saves time for applicants and administrators alike.
As millions work through the benefits application process, many are navigating it for the very first time. Organizations that connect eligible individuals with safety net benefits are experiencing huge upticks in call center volumes in addition to increased online traffic, and applicants are spending hours on hold waiting to be helped, if they can get through at all. Resources allowing benefit applicants or participants to locate relevant information quickly and easily on their own are critical to lowering wait times and decreasing demand on overwhelmed administrators. Up-to-date online guides to the benefits application process, such as One Degree's COVID-19 (Coronavirus) Resource Guide, allow applicants to find the answers they need, without the wait time. Mobile push notifications or in-app updates can help program participants understand how they are affected by updated legislation and help them navigate the recertification process.
In times of crisis, it can be difficult to find time for reflection. But learning from the challenges we face today is an essential part of creating a stronger and more resilient social safety net for tomorrow.
Elaina Faust is a student analyst at the Beeck Center for Social Impact + Innovation working on the Social Safety Net Benefits Research Project. She is a first-year graduate student in the Global Human Development program.
---
Stay connected to the Beeck Center
Sign up for our newsletter and get regular updates on what's happening at the Center, news about our portfolio interests, social impact job opportunities and more!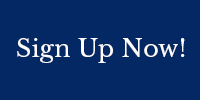 ---