May 18, 2022
How Colorado is reimagining solutions for unhoused people using Data Labs support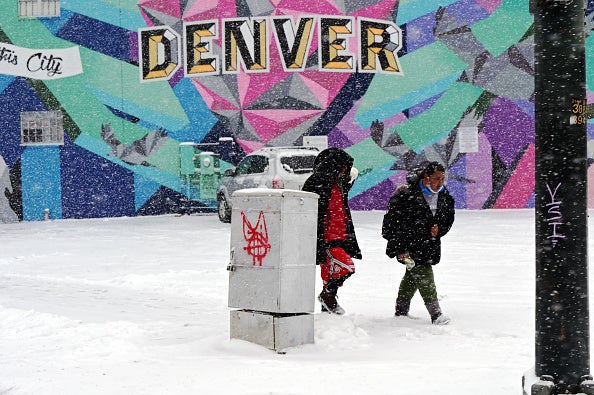 By the time Thomas* was 17, he was accustomed to living under the near-constant threat of houselessness.
"Growing up, we moved about every six months," he said. "We were always loading up our suitcases as they changed the locks."
Data on unhoused populations are notoriously difficult to obtain and often inaccurate. A Point-in-Time Count by Metro Denver Homeless Initiative found that there were 5,530 houseless residents staying in emergency shelters, transitional housing, and safe havens across metro Denver on a single night in 2021. Statewide the chronically homeless population in Colorado grew by 266 percent between 2007 and 2021 according to a report from the U.S. Department of Housing and Urban Development shows. That is more than any other state.
Thomas cycled through evictions, foster placements, and group homes before eventually moving in with his grandmother. When she passed away, he feared that living on the street was inevitable. 
"Where personal tragedy meets system failures, that's so often where homelessness occurs," said Zac Schaffner, supportive housing services manager for the Colorado Department of Local Affairs (DOLA) Division of Housing.
Then, in October 2017 Thomas became one of the first individuals selected to receive assistance through Colorado's supportive housing programs funded through marijuana tax revenue. The next month, he moved into stable housing for the first time in more than a decade. 
Nearly five years later, he is still there.
"There is actually a solution for homelessness and that's just to give people housing," said Connor Everson, analytics manager for DOLA's Division of Housing. 
While the idea may sound simple, the practice of supportive housing—which combines affordable, community-based housing with access to voluntary wrap-around supportive services for households and individuals with extremely low incomes without barriers to entry—is a fairly new practice, Everson said. But research has shown that for individuals experiencing chronic or long-term houselessness supportive housing is by far the most effective tool the State of Colorado has in its toolkit. 
"We don't need another study that tells us that supportive housing is effective," Schaffner said. "What we need to do now is look through an equity lens; who is being referred and who isn't being referred?"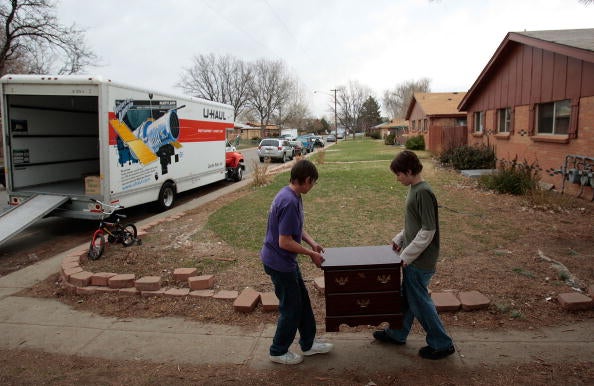 That's why in September 2021, the state joined the inaugural cohort of Data Labs: Roadmap to Recovery, a program created by the Beeck Center for Social Impact + Innovation at Georgetown University and the National Governors Association to provide direct support and technical assistance aimed at empowering state governments to use data more effectively, efficiently, and equitably. Over the course of nine months, Colorado was one of eight state teams working with the Beeck Center's Data Labs experts to develop a data project supporting local COVID-19 economic recovery efforts.  
The Colorado team—which included both Schaffner and Everson and other dedicated staff in the Executive Branch—came to the Data Labs program to determine who of the estimated 9,800 Coloradans could benefit from supportive housing services. The Division of Housing funds project-based and tenant-based rental assistance for nearly 1,200 permanent supportive housing units throughout the state; however, a small but significant number of participants either exit the program or are never able to successfully obtain a lease. The reasons for those exits are tracked in the Division of Housing's administrative data, but the team knew little about individuals' outcomes following exit. 
The team worked with Beeck Center program manager Carlos Andrés Arias to develop a project plan that would inform homeless system performance measures more completely; enable a data-driven yet holistic view of persons experiencing homelessness; and maximize the effectiveness of housing, health, and safety programs.
"Colorado came to Data Labs with a very clear idea that big things were possible with the right application of data," said Arias, "It was our job to guide them through the process of identifying the right opportunity and developing a plan to make it happen."
"We know that homelessness is one of the biggest challenges that we face and we don't pretend to have all the answers to all the problems," Everson said. "But I think we know some good ways to move forward and that's something Data Labs has helped us elaborate on."
Building equity into the system means working across normally siloed government agencies, teams, and community partners to share data that contributes to a more comprehensive picture of the population most in need of services. 
"A lot of this data work can't happen alone, and the intersectionality is what really adds value for us," said Everson. "Where Data Labs helped us was to give us a starting point and some methods with which we can talk to the partners we're interested in having and say, 'This is what we're interested in doing and here's how we can make it work better together.'"
"The primary goal was to give the Colorado team the tools and time to work on their ideas," Arias said. "They had the functional know-how but needed outside perspectives and methods to add nuance to their work." Specifically, Data Labs provided access to a network of peers from other states, as well as working sessions and exercises to talk through and develop potential data-informed solutions.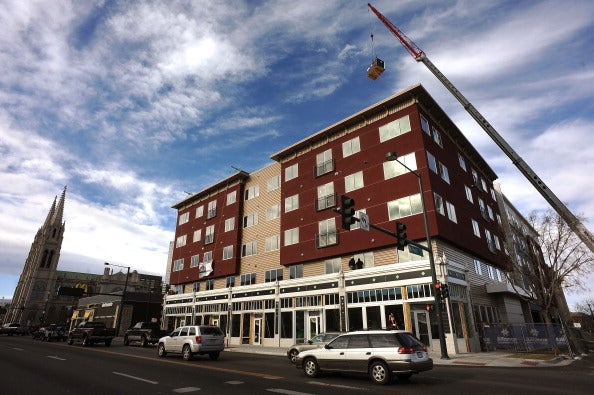 "It'll allow us to oversee the administration of supportive housing in such a way that it makes an even greater difference for folks with the highest needs;  so that this investment in supportive housing—which is non-trivial—can create even greater human and financial returns," Everson said. "Additionally, we'll be better able to determine the extent to which this investment is partially or even fully offset by savings from other public systems, and show that supportive housing is not just benefitting the residents, but Coloradans overall."
For Schaffner, who watched a family member experience houselessness alongside complex behavioral health needs, the work feels both personal and much larger than himself. 
"[Homelessness] can really happen to anyone, so it's a bit of a selfish drive to help build this system in a way that does not put pressure on the person in crisis to solve their homelessness," Schaffner said. "It's about building a system that's equitable so we're not just allocating resources based on a first come first served approach."
A few weeks ago, Schaffner got a call from Thomas's case manager telling him Thomas had scheduled a surgery to address the limp he had due to a childhood injury and was seeing a dentist regularly for the first time in his life. For Schaffner, it was a reaffirmation of the impact of supportive housing, and even more motivation to continue to "create a future where homelessness is truly rare and brief."
"Because if we don't do that, more people end up in emergency rooms, under overpasses, in tents—more people are faced with the trauma of homelessness," Schaffner said. "The work of addressing homelessness is a deliberate effort to change systems. It doesn't happen by accident."
---
Ashleigh Fryer is the Storyteller-in-Residence at the Beeck Center, focused on humanizing social impact to help catalyze change. You can find her on LinkedIn.