Highlights
Facilitating collaboration between cross-functional teams in state government to empower states to make better, more data-informed decisions.
Training state data and policy leaders in best practices for using data to inform policy solutions through hands-on technical assistance.
Publishing guidance for public servants who want to improve their use of data, such as the Data Labs Playbook.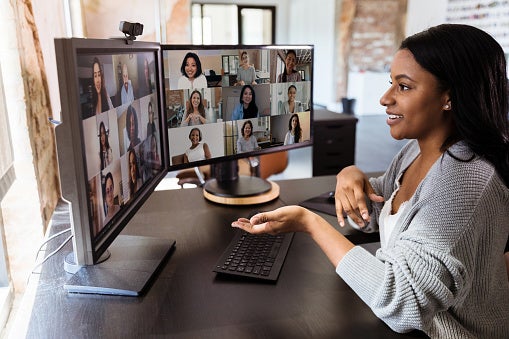 Data Labs helps states launch data-sharing projects that improve the lives of residents by improving government services. To do this, the program convenes cross-functional state teams, offering them in-depth technical assistance and helping them leverage insights from subject matter experts.
For the first time in the modern digital era, virtually all of the nation's governors use data to make decisions in real-time. Yet states still face many challenges related to the use of data and evidence in policy making and service delivery, which, in turn, hinders progress on establishing comprehensive data systems. Produced in partnership with the Beeck Center for Social Impact + Innovation at Georgetown University and the National Governors Association, Data Labs empowers governments to make better data-informed decisions by using data more effectively, efficiently, and equitably.
Data Labs works with teams of data and policy experts in state government who want to launch a data-sharing project in their state. The program helps teams scope and launch a brand new project or build momentum for a project that has already been developed. At the conclusion of the program, states are equipped to make data-informed decisions to address key policy issues and launch a project that sets a strong foundation for future policymaking. Learn more about the program here.
Next Project Event
Data Management in the 21st Century: Thinking holistically about delivering digital services to the populace
Data Management in the 21st Century: Thinking holistically about delivering digital services to the populace
January 31, 2023
2:00 pm
Join us for a virtual panel of state-level data leaders in conversation about lesser-examined data management topics that have a strategic role in supporting better digital delivery of public services.
Data Labs Information Session
Data Labs Information Session
February 3, 2023
12:00 pm
Have questions about the Data Labs program or need help with your proposal? Stop by this virtual information session to learn more.
Project Reports & Resources
What We've Learned So Far
Successfully completed the inaugural Data Labs program with teams from eight states to address key issues such as workforce support, housing + houselessness, higher education, and small business support.

Published the Data Labs Playbook, a practical guide for public servants who want to create a data-informed project in their state.
Launched a second cohort of Data Labs states with data projects focused on safety net benefits, workforce transitions, and student outcomes.