May 18, 2022
How Illinois is building equity into procurement with the help of Data Labs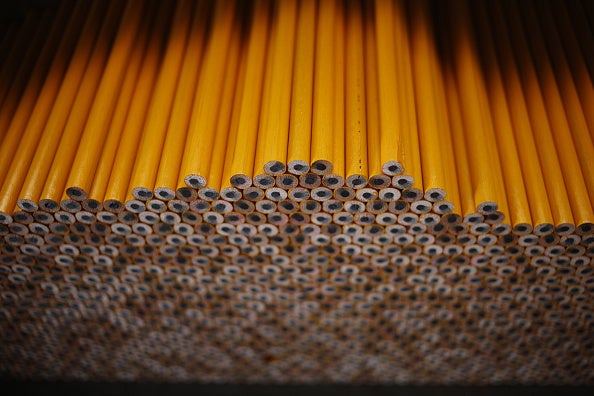 In May 2020, the Illinois Legislative Black Caucus set out an ambitious plan to dismantle systemic racism across their state. 
The caucus conducted months of research and held hearings anchored on four pillars: criminal justice; education and workforce development; economic access, equity, and opportunity; and health care and human services. By spring 2021, the legislature had introduced, passed, and delivered to the desk of Governor J.B. Pritzker four bills that would make historic changes across state agencies and institutions. 
"Justice isn't just about what happens in a courtroom," the governor said during the fourth bill signing. "Justice is access to economic opportunity, to a great education, and yes, to affordable, quality, personalized health care. It's about recognizing that communities across our state have been left out and left behind, and then doing something about that."
The legislature and Gov. Pritzker also knew that in order to improve the daily lives of people of color in Illinois, the government needed data. In October 2021, the governor signed into law the Data Governance and Organization to Support Equity and Racial Justice Act, which calls on 11 state agencies to report data on their participation in race, ethnicity, and indigeneity-based programs.
The law permeated every corner of state government, including the Department of Central Management Services (CMS), which conducts the crucial work of procuring goods and services. This includes everything from office supplies, to the food served in prisons, to rock salt for winter roads. 
"What this bill did in some respect was say, 'Racial justice has got to be a part of every part of how we do business as a state,'" Patrick Nolan, deputy director of project management for CMS, said. "That means things like hiring and equal access to education and criminal justice reform. But it also means buying erasers."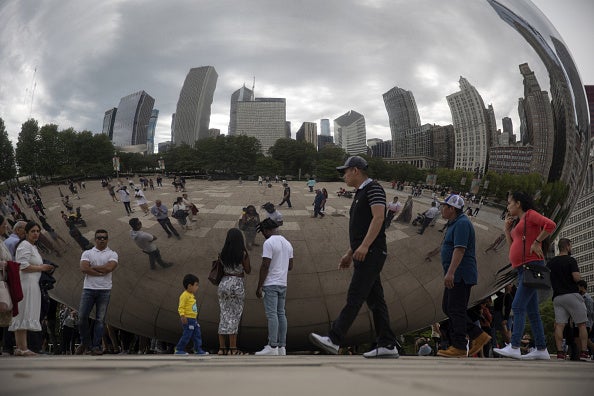 While the bill was still making its way through the legislature, Nolan and his team sought to track and report data on the percentage of women- and minority-owned businesses that were vendors for the state. But before they could even get started, they faced the daunting task of understanding the procurement landscape across multiple state agencies that typically did not work together.   
Enter Data Labs: Roadmap to Recovery, a program created by the Beeck Center for Social Impact + Innovation at Georgetown University and the National Governors Association to empower state governments to use data more effectively, efficiently, and equitably. 
"That's the thing I find most exciting—the ability to break down some of these silos and work smarter," Eric Langowski, a data analyst at CMS, said. "We're putting all of the people who are involved in interfacing and trying to independently improve the number of minority businesses that are contracting with the state into one room through this project."
Through Data Labs, the Illinois team worked with Beeck Center program manager Vinith Annam on the framework for a centralized repository of procurement information. CMS's goal was to improve its ability to publicly report data on women- and minority-owned business vendors.  
"CMS envisioned having a resource hub where state agencies can use contextualized data to locate and proactively reach out to a greater number of women- and minority-owned businesses as needs and contracts arise," Annam said. 
To do this, Data Labs connected the Illinois team with Amy Hawn Nelson, director of training and technical assistance at Actionable Intelligence for Social Policy, to discuss governance strategies for managing procurement data. Data Labs also assembled and shared several exemplary data sharing agreements that Illinois agencies can model their own agreements after.
"You can't really do the necessary analytical work until you bring the right datasets together, and what we're trying to do is set up the infrastructure such that when CMS wants to go procure something, we're doing it with a racial justice lens," Nolan said. "The value of the Beeck Center being the convening force for our team, for the State, and for different agencies to come together and say, 'Hey, here's the problem,' and then for us to start tackling it—that's pretty exciting to see."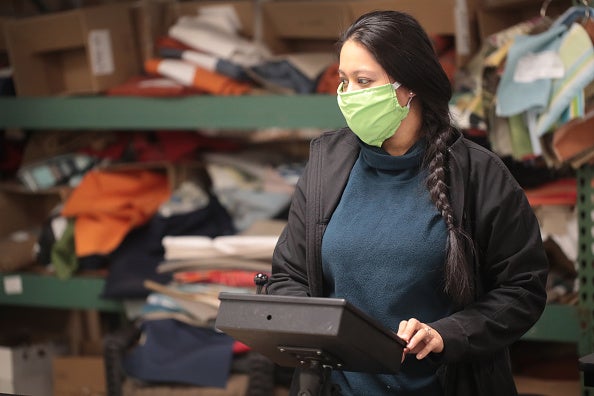 ShaKeia Kegler knows what a government contract can mean for a small, minority-owned business. She runs a business of her own—GovLia, in Atlanta—that's focused on helping small businesses navigate the world of government contracting. GovLia's goal is to make the marketplace more diverse and simplify the process for resource-strapped business owners.    
"When we're talking about procurement, equity means access to economic opportunity," Kegler said. "State and local governments spend trillions of dollars annually on different products and services. Imagine being able to provide those opportunities to small, diverse businesses, and then those opportunities trickle back down to the communities that these individuals represent and serve. When we understand procurement in that context, it's a completely different ballgame."
For Langowski, the experience of helping build an entirely new approach to data governance from scratch has been challenging. But the structure and support provided through Data Labs, as well as the network of ideas and inspiration from other participating states, helped the Illinois team keep their work rooted in economic justice for historically underserved communities.
"It requires bravery to try to change something, and the status quo is safe for a lot of people in government," Langowski said. "It's just a matter of making change in a way that is incrementally possible. And hopefully, eventually, it won't feel like you'll be going out on a limb to change something—it'll just be, something is broken, let's fix it."
"Illinois came to Data Labs with a desire to address equity in just one issue area, but as we progressed, it was clear that this project was an important building block to a much larger effort," Annam said. "The Illinois team's work served as a model for what cross-agency collaboration should look like for other equity-driven data projects. Experimenting with a new work approach helps the state deliver on its commitment to equity across numerous policy issues."
Increasing the number of women and minority-owned businesses contracting with the State of Illinois is about more than just meeting the goals of Pritzker's legislation. For Nolan, Langowski, and many others, it is about connecting their corner of government with other, seemingly distant corners to address inequality holistically. CMS's work with the Beeck Center represents the beginning of this effort: While the work has started–code written and relationships built–the full success of the effort has yet to be realized.  
"Economic justice in the context of race is recovering the opportunity that was taken from oppressed people," Nolan said. "Our job as civil servants is to enact what the people's representatives put forward, and this piece of legislation and this program come out of a time and place in Illinois that has motivated us to really rethink what it means to address historical injustice."
---
Ashleigh Fryer is the Storyteller-in-Residence at the Beeck Center, focused on humanizing social impact to help catalyze change. You can find her on LinkedIn.