July 12, 2019
Growing The Government Service Delivery Movement
July 11, 2019 | Cori Zarek
The way governments deliver services to the public is a constant state of evolution. As we turn the corner on 10 years of more organized and active work to reimagine service delivery, there are new skill sets and technologies that continue to inform this work. As this service delivery movement continues to grow, the community of changemakers inside and outside of government leading this work is also expanding its reach.
In some places, we're growing beyond the small, scrappy skunkworks teams to integrate data scientists and user experience experts throughout offices and departments. We're seeing government leaders learn design thinking and embrace the mentality to "build with not for" their users. And we're starting to find the space to take a step back and put some thought into how to support the movement as it turns into the next phase of growth.

Bringing the community together
At this year's Code for America Summit in May— the gathering place for leaders in civic tech, digital government, service delivery and more— Code for America's Executive Director Jennifer Pahlka reflected on our need for a "bigger tent" for this movement. As the work grows, so should our gathering spaces and ability to draw in leaders with varying expertise who are creatively working to deliver government services and increasingly looking for support and skills to do so. 
The Code for America Summit is a unique place for learning, sharing, and growing in the work of service delivery. This year, I co-chaired the event along with Dan Hon, a leader in both public and private sector tech. With a small volunteer committee and support from the Code for America staff, we focused the event's program on the areas we know remain crucial for this work: increasing government's capacity to deliver services, such as making it easier to apply for food stamps; government operations, examining the policies, process, and people who matter when it comes to serving the public; and the groundbreaking and innovative work taking place in our communities, including helping local agencies save time and money by buying what they need together.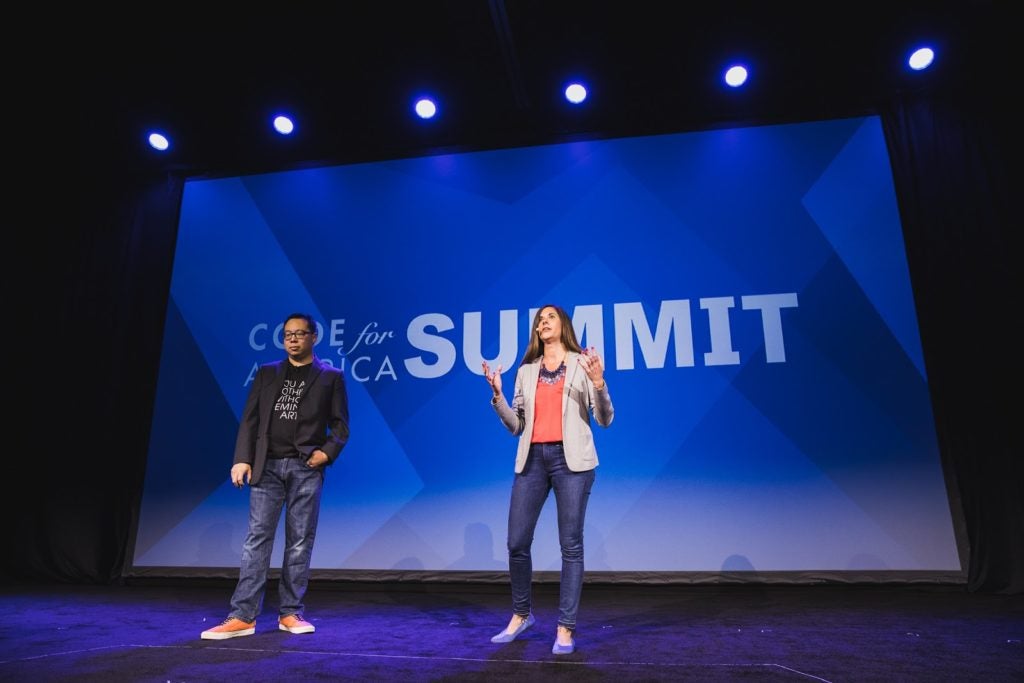 At the event, we also reflected on the changing needs of the civic tech community and of the need for the Code for America Summit itself to continue to grow and change along with its attendees — hence, the bigger tent. While 1,300 attendees make it to the Summit — nearly half of whom were first-timers — there is still a long way to go to make the event, and this work, as expansive and inclusive as possible.
Leveraging multi-sector stakeholders to grow the movement 
As the service delivery field continues to mature, opportunities to support the work from outside of government increase. There is a need for multi-sector stakeholders across academia, philanthropy, and civil society. In April, the Beeck Center for Social Impact + Innovation at Georgetown, in partnership with The Rockefeller Foundation, announced the launch of the Digital Service Collaborative, which is working to support the people and teams leading service delivery work in all levels of government. We join a network of supporters including New America, Civic Hall, Code for America, Apolitical, and fellow leaders in academia such as the Digital HKS team at the Harvard Kennedy School and the many other programs in Georgetown's Tech & Society Initiative.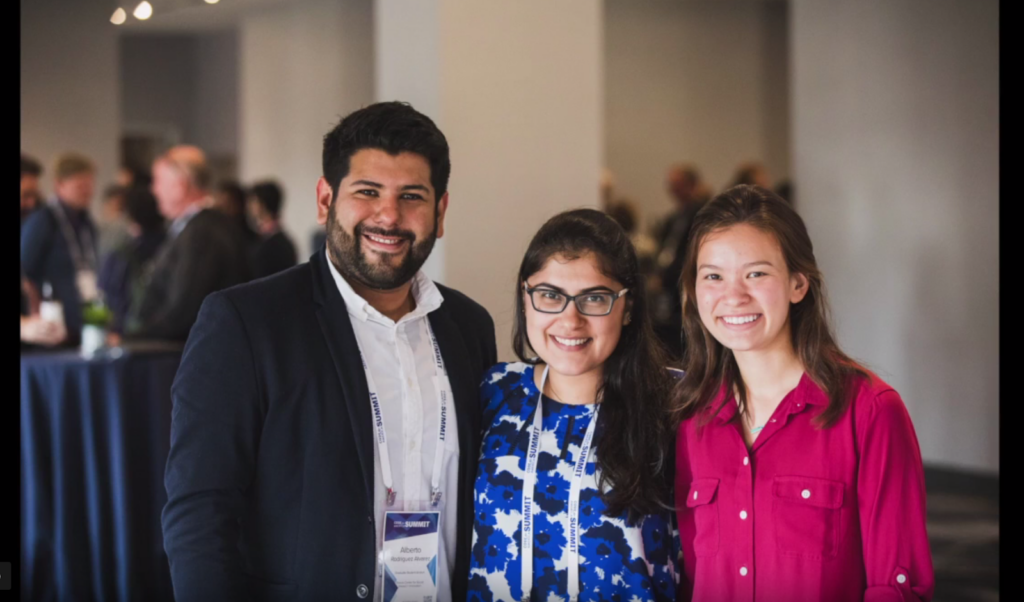 The Digital Service Collaborative (DSC) team is kicking off our work with a focus on supporting needs and filling gaps to help government teams better deliver services to the public. Government leaders tend — as they should — to focus on addressing the pressing priorities to advance their missions, serving their leadership's priorities, and responding to crises. Often, there's little time to reflect on what was learned or how it might be applied to the next team facing similar issues before turning to the next urgent matter. There's a lot of knowledge transfer that happens from person to person, but so much of it gets lost when it's not documented in a way that can be shared and scaled. If you don't have the network to know which people to talk to, you may never know such knowledge exists in the first place. 
The DSC will be working with government teams to better understand their successes and challenges beyond the traditional blog post or press release level, to dive deeper into the mechanics and details of their work with a goal of sharing and scaling that widely. Our team will also identify ways to bring people together around shared work and resources, through working groups, joint projects, and in-person convenings and events.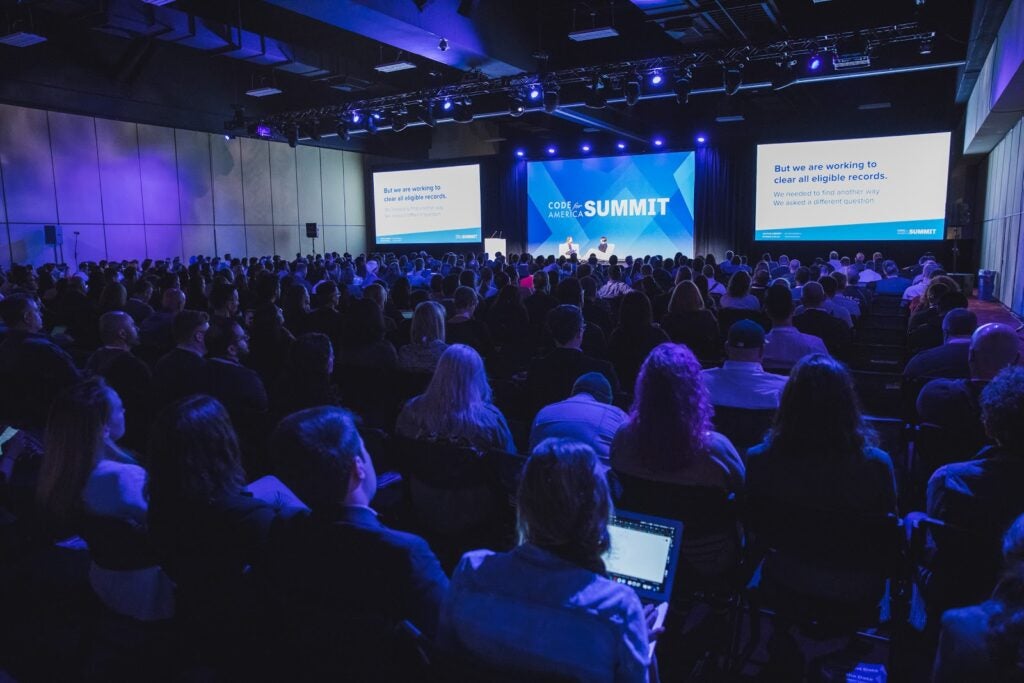 Through all of our work, we'll be talking to the people and teams inside of government leading this work to continue identifying the best ways to support them. And we'll keep pressing this community to find ways to bring more colleagues into the fold — to build the tent bigger.  We look forward to joining this great community of practice at next year's Code for America Summit, here in Washington, D.C. from March 11-13, 2020. Hope to see you there — and in the meantime, follow our work through the Beeck Center's newsletter.