August 6, 2020
GU Impact Interns Organize First of Many Teacher Conferences in Rural India
August 6, 2020 – By Kia Muleta
"I have been a teacher since 1994, and no one has ever done an event like this for teachers. This was amazing!" said one attendee of the Mann Deshi Foundation's Teacher's Conference, the first of its kind in Maharashtra state.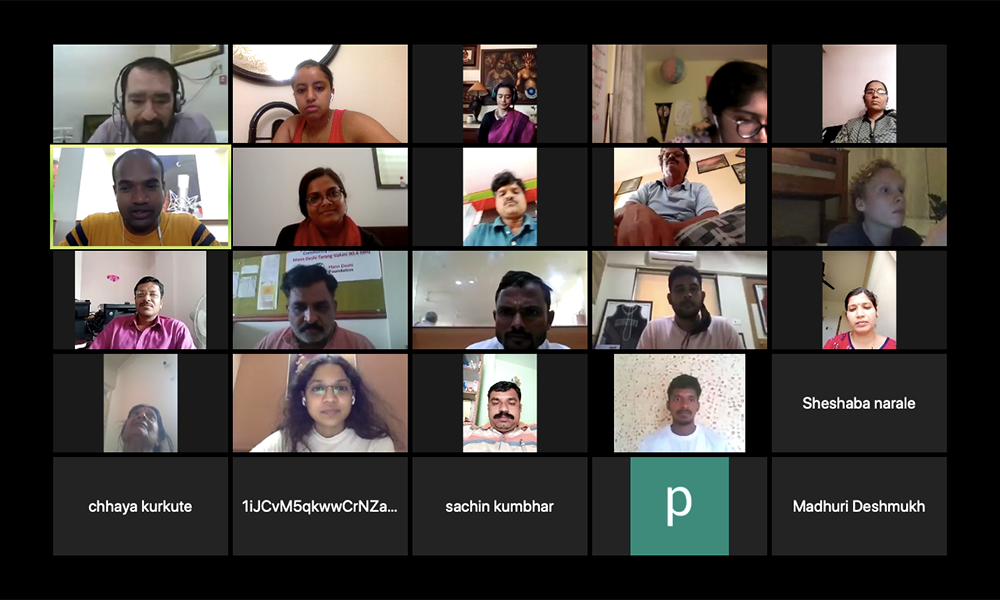 This spring, I proposed the idea of a teacher's conference to my peer GU Impact fellows as a means of sharing knowledge among teachers, developing a support system for them, and providing lessons on topics like communicating with students, and developmental psychology, areas that most Maharashtra teachers haven't been trained in. We'd design a conference for government school and Mann Deshi Youth Development Center teachers who are rarely given opportunities for training, especially in identity development, gender equity, the impact of poverty on academic performance, and several more avenues.
---
---
Everyone enthusiastically agreed, and in less than 10 hours of opening registration, 100 people had signed up. Teachers were more than eager to share and improve their teaching strategies.
Due to COVID-19, the event was held virtually, and was a smashing success with 80 teachers, 4 education experts from various fields, a member of Parliament, the State Minister of Human Development (Education), and the District Commissioner in attendance. We were honored to have Brookings Institute Fellow and Study Hall Founder Dr. Urvashi Sahni as our keynote speaker to talk about the application and vitality of Critical Feminist Pedagogy in Indian classrooms.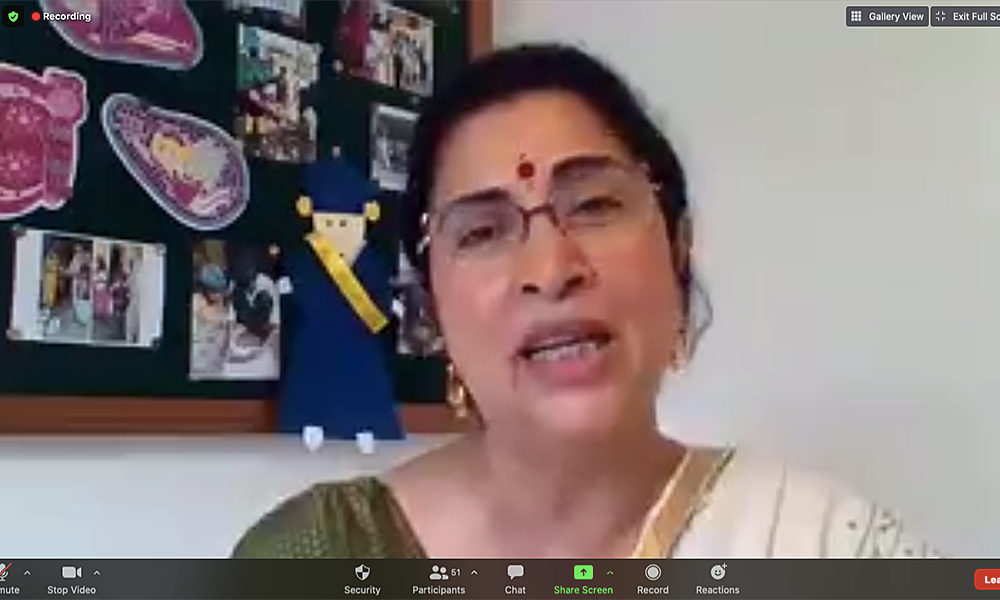 Goals of the Workshop
To help Government and Mann Deshi Youth Development Center, teachers:
Implement and create their own innovative and interactive teaching strategies and curriculum
Become familiar with digital learning models and technology
Close the authority gap between teachers and students
Develop closer relationships between teachers and students
Become more efficient and effective in educating students to become confident, creative, knowledgeable problem solvers, leaders, and lifelong learners.
Create a support group for teachers and offer tangible resources
Teachers and students in rural Maharashtra face a number of challenges to getting an education. Many students struggle to finish school: some families rely on marrying their daughters to men if they need financial support, electricity/internet is unreliable, many students are wage laborers or farmers. Due to major issues in food insecurity, public health, and infrastructure, training for teachers is limited or nonexistent as the government focuses on other regional challenges. As such, training occurs once every 1-2 years and is often organized by the state, which means there are 1,000+ teachers in the state training program. In order to ensure a close knit teacher community and interactive workshops, our conference Zoom breakout rooms had a teacher-to-expert ratio of only 13:1.
Dr. Yajyoti Singh, an expert on developmental educational psychology, led lessons on efficient and emotionally conscious communication between teachers and students. She created a safe space for a research- based workshop that allowed teachers to be vulnerable with their challenges as teachers as well as successes.
During her workshop, Mrunal, a Mann Deshi staff member, excitedly clapped, smiled and messaged me:
"They shared experiences where they made some mistakes in their classes without considering the student's perspective and how they felt bad about it later. Many teachers do not usually share such experiences. Now they are sharing some of the best moments in their lives as a teacher…This teacher is sharing how he wasn't happy with his students as they didn't study for one of the competitive exams. Later, when the results came out, 5/7 students passed the exams with good grades."
"Education is not about filling the buckets. It's about lighting the fire."
In another session with Sushant Kamble, another educational psychology expert, Mrunal explained, "[Kamble] is explaining how adrenaline generates in our body when we are scared and how it could also happen in a classroom if the teacher communicates in a loud voice or if you yell at students it could affect them for a lifetime." I watched as teachers took notes, nodded, and raised their hands for further questions. In a region where authority is an important part of culture, Kamble explained how authority can both negatively and positively affect the success of students.
As an aspiring lawyer in international politics and development, engaging teachers, education researchers, government, and an NGO in supporting local schools taught me that education is far more complex than standing at the front of a classroom. Education has a historical legacy, a cultural footprint, is a means of inquiry and validation of one's identity, and cannot be directed by one person or group but rather requires the consistent and unified cooperation of multiple fronts. And most of all, teachers are incredible and genuinely care about the prosperity of their students.
As Kamble said, "Education is not about filling the buckets. It's about lighting the fire."