July 18, 2019
Executive Director Leadership Transition at the Beeck Center
July 18, 2019
Dear Friend of the Beeck Center:
I am writing to let you know about an upcoming leadership transition at the Beeck Center for Social Impact + Innovation. Sonal Shah, founding Executive Director, will be taking a leave of absence from the Beeck Center and Georgetown University to become the national policy director for the Pete Buttigieg presidential campaign. Sonal has done a tremendous job of establishing the Center internally and externally and has recruited a stellar management and research team to lead the Beeck Center. After five years (see our origin story), the Beeck Center is well known and respected at Georgetown for its forward-leaning research and for training students on social impact. We hope in Sonal's new role she can infuse some of the Beeck Center's leading-edge ideas around finance and leveraging data and government digital services into future policy.
To ensure a smooth transition process, Board Chair Alberto Beeck and I have asked Nate Wong, the current Managing Director, to assume the role of Interim Executive Director. Nate is already leading implementation of the Beeck Center's strategy focused on "impact at scale" as well as creating structures and processes to help scale the work of the Center. Nate brings more than 13 years of expertise in the social impact space from the private, public, and non-profit sectors, including more recently launching two social impact units at leading consulting firms, and will continue to build on the Center's past successes. The Beeck Center's research leads will closely support Nate's leadership. They include Lisa Hall who leads the finance portfolio and brings more than 25 years of expertise in impact finance, and Cori Zarek, former Deputy U.S. Chief Technology Officer, who leads our portfolio on responsible data use and government digital service delivery. The Beeck Center's Director of Student Engagement, Matt Fortier, will continue to integrate our leading-edge ecosystem ideas with our student engagement efforts.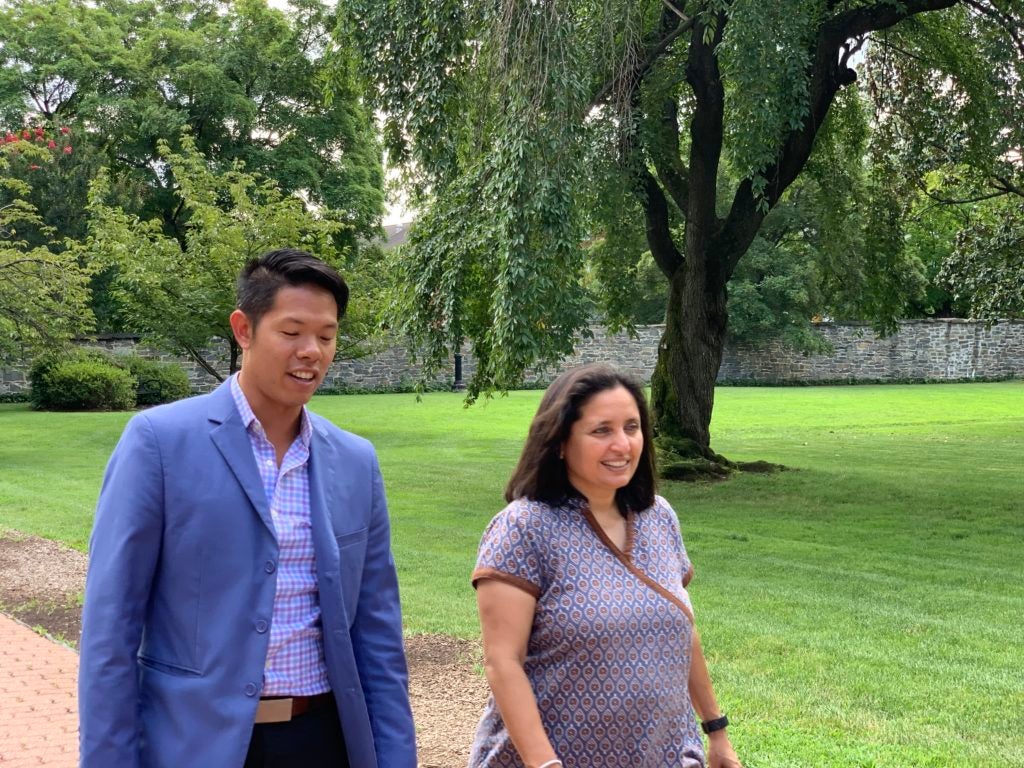 With Nate as Interim Executive Director, Alberto and I will ensure that the Beeck Center continues to play an important role in our efforts across the University, including our growing Tech & Society Initiative, and to promote our research efforts and brand externally.
Our work is further bolstered by the addition of two new Beeck Center board members, Courtney O'Donnell and Olivier Brousse. Courtney is a Georgetown alumna and Director of Strategic Engagements and Planning at Airbnb. Oliver is the CEO of John Laing Group plc. We are excited that both are joining as we further grow our efforts to scale impact through leadership in finance and data and digital services.
We appreciate your continued support of our work and our mission. Please see our latest insights around "Growing The Government Service Delivery Movement" and how our "Opportunity Zones Investor Council Develops New Approaches to Community Investment" and stay connected through our newsletter.
Please join me in congratulating both Sonal and Nate on their new respective roles.
Sincerely,
Robert Groves
Provost, Georgetown University
Get involved at the Beeck Center by signing up for our newsletter and visiting our latest insights: