October 19, 2022
Digital Benefits Hub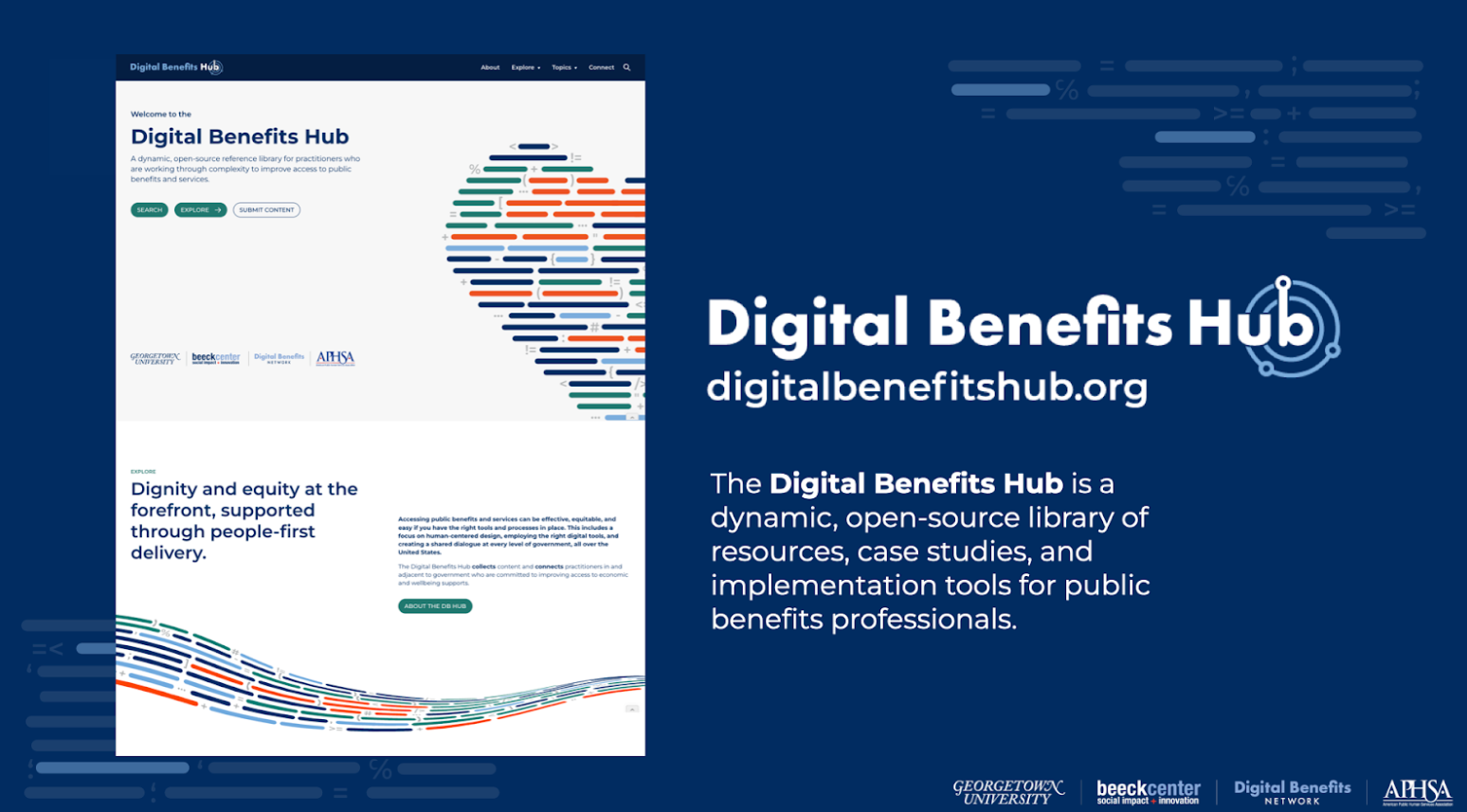 The Digital Benefits Hub (www.digitalbenefitshub.org) is a new tool for practitioners to showcase and easily find resources, case studies, and implementation tools—and learn from peers who are transforming delivery of public benefits and services. The Digital Benefits Hub is brought to you by the Digital Benefits Network at the Beeck Center for Social Impact + Innovation at Georgetown University and the American Public Human Services Association (APHSA), with information and resources from governments and organizations across the country. 
Visitors can browse the Hub in a multitude of intuitive ways—by the benefits journey stages such as outreach, awareness, application, and enrollment; by themes such as human-centered design or buying design and technology services; or by using filter features to search for information on specific programs or levels of government, or locations—and also use the robust search feature. 
The Digital Benefits Hub will continue to grow and stay up-to-date. The Hub will continually accept new resources from individuals and organizations. Our team of experts will review each submission so practitioners can trust the content they find and connect with the authors. The data powering the Hub is also open source, and all content is freely available. We're always looking to improve the Hub and the data and welcome feedback and ideas to help support your work. 
Digital Benefits Hub is available at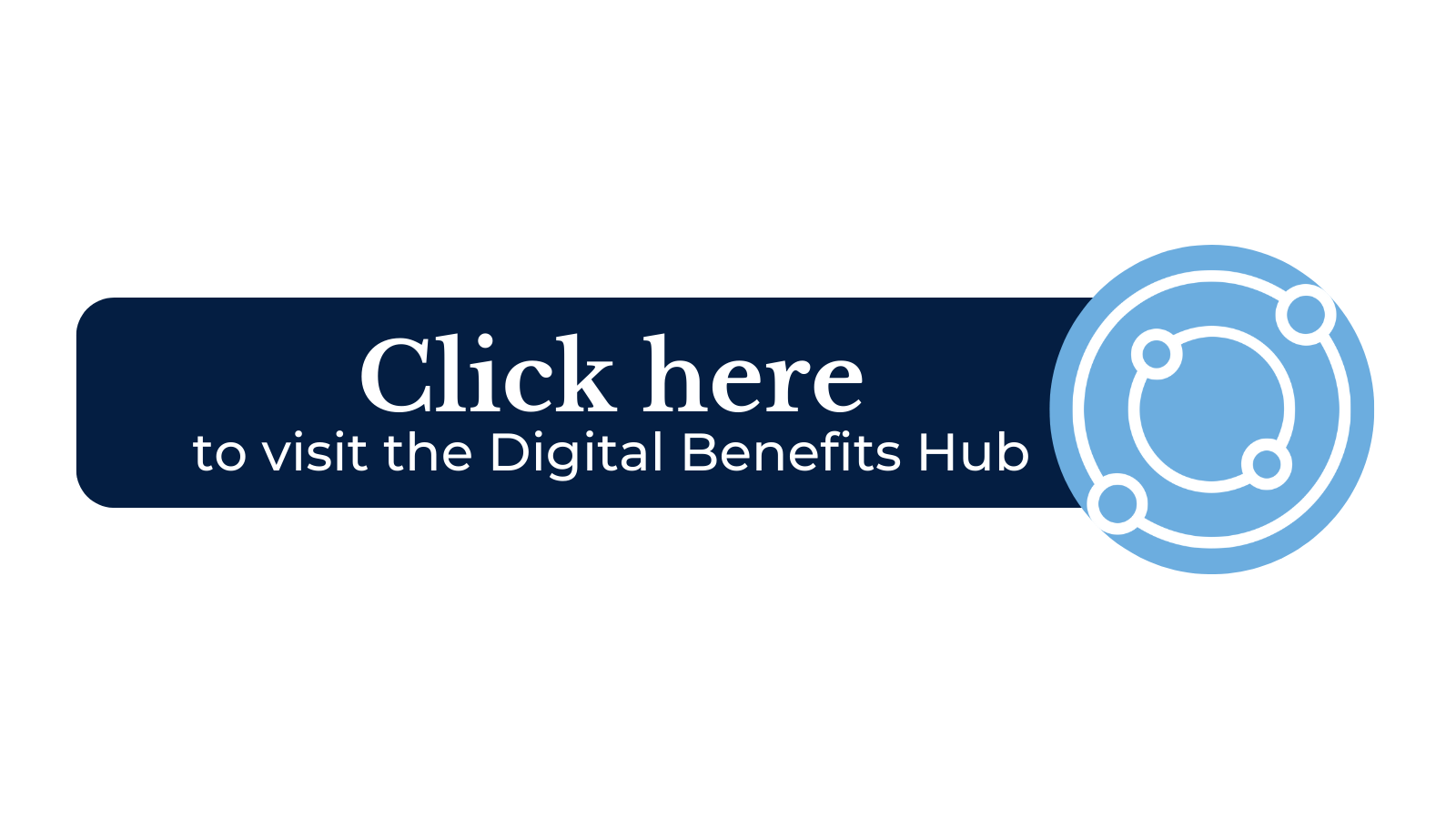 Share on Twitter
The Digital Benefits Hub was created by @BeeckDBN , @BeeckCenter + @APHSA1 as a resource library to support practitioners with proven innovations in #publicbenefits delivery. Check it out: www.digitalbenefitshub.org