June 15, 2022
Lorelei Kelly's Lifelong Fight for a Modern Democracy
By Katie Hawkinson
When Lorelei Kelly graduated from college in 1988, she received a Thomas J. Watson Fellowship to study arms control and disarmament with women's organizations throughout Europe. From translation work to attending United Nations meetings, she did not take a moment of the journey for granted.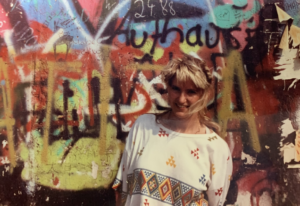 The experience landed her in West Berlin, living just blocks away from the Berlin Wall during the twilight of the Cold War, while the Soviet-bloc regimes were crumbling.  The Wall fell in November 1989. On top of the Fellowship duties, she spent the summer delivering books for underground libraries in East Berlin and supporting the liberation movements in Eastern Europe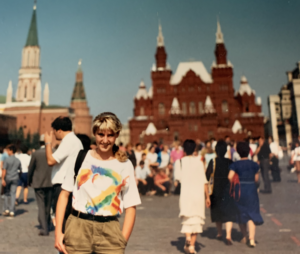 "I happened into this task almost by accident after meeting some East German dissidents at a bus stop,"
Kelly wrote. "I don't remember feeling ideological about their situation, just pissed off. So I took my first order."
Ever since that pivotal experience, Kelly's career has been dedicated to preserving and strengthening democracy. When Kelly first came to the Beeck Center for Social Impact + Innovation at Georgetown University as a fellow—following a decades-long commitment to improving how our government serves the people—she had one goal: bring the United States Congress into the 21st century.
"Congress is incapacitated, physically disconnected, and technologically obsolete," Kelly said.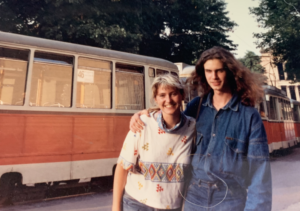 Now, six years later, Kelly is wrapping up her project with the Beeck Center: Modernizing Congress, a series of reports and case studies that investigates how everyone in the Congressional sphere—from local staff to the representatives themselves—can use technology and data to improve outcomes for the people they serve based on years of research, coalition work, and advocacy. 
Under the Modernizing Congress project, Kelly created the "Shape, Structure, Share"  framework, which she envisioned as a roadmap to implementing improved digital public infrastructure throughout the U.S. She also sought to amplify the stories of Congressional staffers across the country doing work to improve their digital systems. Stories like that of Anne Meeker, an aide to Congressman Seth Moulton of Massachusetts, who worked with Code for Boston to build an app that allowed constituents to calculate their Social Security benefits. 
Kelly said the case studies were especially important to her project because they highlighted the efforts of Congressional staffers outside D.C.
"Saving democracy is not something that can be cloistered off," Kelly said.
The idea of working to improve systems of communication and data-sharing in Congress has been a long time coming for Kelly, taking root in her early career working in national security and arms control.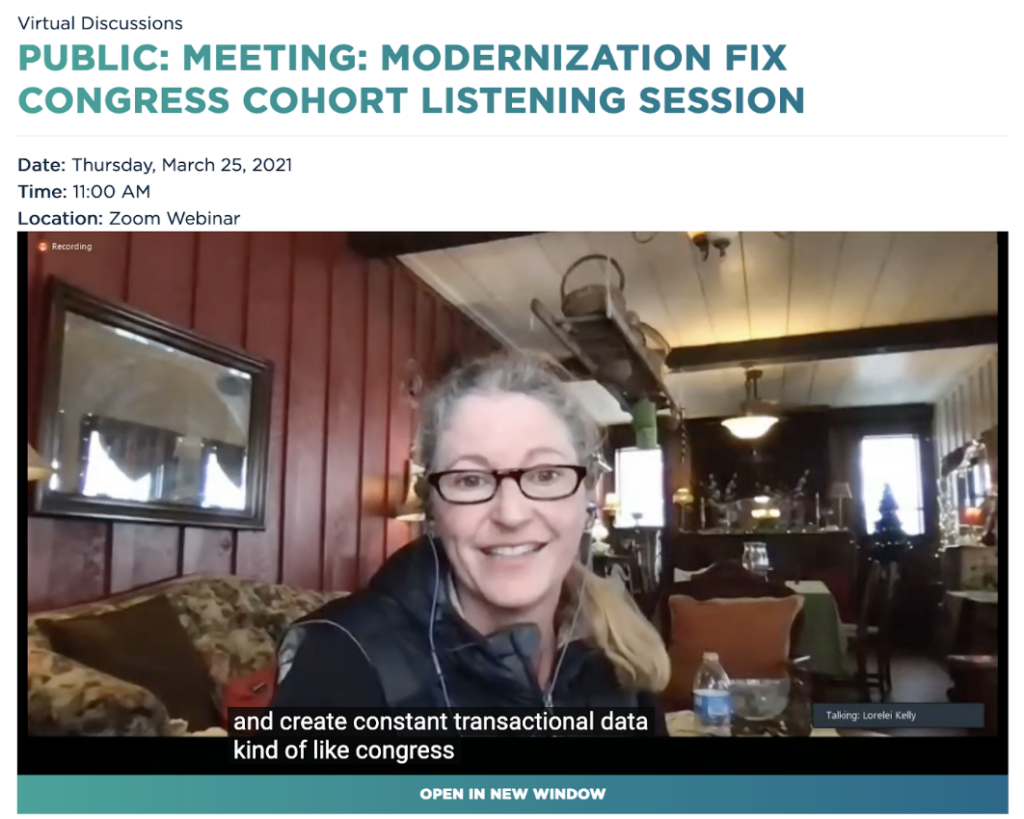 Kelly's first direct engagement with Congress came in the late 1990s when  Congresswoman Elizabeth Furse (OR-01)—a long-time friend of hers—called with an urgent plea.
"[She] said, 'I want you to come out to D.C.,' because Newt Gingrich [then Speaker of the House] had wiped out a whole bunch of the informal infrastructure in Congress that allowed members to convene and share and help each other on issues of interest," Kelly said.
Kelly spent the next two decades working within the Congressional sphere to upgrade its digital infrastructure, all with the goal of improving outcomes for constituents. One of her most notable projects—the Security for a New Century group—became a facet of both the House and the Senate that helped representatives discuss contemporary threats and security issues across party lines. 
"It was this convening system under the committees that helped people. We didn't talk about parties, it was all salon-style," Kelly said. "For me, that's the dream: to create the infrastructure, and then just give it back to the government."
Her work didn't stop there. From serving as a National Security Fellow in the House of Representatives to leading the "Smart Congress" project at the New America Open Technology Institute, Kelly strived to combine her security background with her passion for modernizing the legislative branch. 
Kelly says it wasn't until the  COVID-19 pandemic that she saw a real turning point in the efforts to bring technology into the Capitol. 
"You have to change the rules," Kelly said. "So you have this electronic workflow that never existed in the past, and that just gives so much impetus to all this other stuff like a collaborative calendar, or machine-readable documents, or maybe someday a more searchable Congressional Record."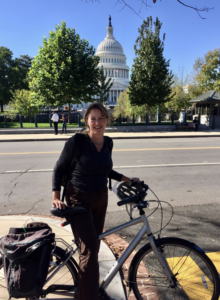 For Kelly, the key is understanding how data can improve our democracy, especially at the federal level. Congressional capacity is critical to the checks and balances envisioned by the US Constitution. 
"So the highlight for me is always, how does this serve the power-sharing necessary for digital federalism? How does this serve a robust, strong, resilient democratic republic?" she said.
Now, Kelly is looking forward to organizing what she calls a Democracy Sprint, "to maintain community resilience and democratic practices in a contested environment around elections." 
In all her future projects, Kelly hopes to do just one thing: make improving our democracy a nationwide, collaborative effort.
"We're not going to save democracy in Washington, D.C," Kelly said. "It's going to have to be a whole-of-nation effort."
Katie Hawkinson is the Storytelling and Editorial Content Student Analyst at the Beeck Center. You can find her on LinkedIn.