March 3, 2020
Beeck Center Launches Improving Foster Care Project
Harnessing user-centered design and digital technology to improve the efficiency of licensing for foster families.
March 3, 2020
An estimated one in 17 American children will spend at least one day in foster care in their lives. Many end up separated from relatives, in group homes, or in poorly matched foster homes in part because the foster family licensing process, including for relatives, is cumbersome and often takes more than 200 days. To simplify this process, the Beeck Center's Digital Service Collaborative (DSC), in partnership with Foster America and New America, is creating a playbook for states to make it faster and easier for foster children to be placed with people they already know. 
In most states, the process is especially problematic for kin families, as children can languish for months living with strangers or in group homes while waiting for adults who already know and love them to be approved as foster parents. Recruitment typically relies on roadside billboards and word of mouth instead of data. And the sense of urgency to safely place a child on a moment's notice means initial placements are often not with family members or based on the child's specific needs. 
Several states have been experimenting with creative practices that lead to tangible improvements and efficiencies in their support of foster children and families. Rhode Island, for example, significantly streamlined its process and was able to license more than 100 families over a single weekend. The DSC and its project partners are bringing together 12 states on the cutting edge of this work — starting with Indiana, Michigan, Washington, and Maryland — to create a public, actionable playbook documenting proven best practices that can be replicated and scaled by others. The playbook will document practices that create measurable improvements, such as reducing the time it takes for foster families to be vetted and matched with children, impacting the lives of thousands of foster children. 
Using practices rooted in user-centered design and digital technology, the project will improve the efficiency of licensing foster families, with a focus on making relatives available as placements for children in need, as well as how states match children in foster care with families. Through incremental and realistic changes to the foster care system, this joint effort will demonstrate the opportunity for new policy models that can improve children's lives and will look beyond technology-first solutions to a more holistic assessment of systems, bureaucracy, and people.
This work will join the DSC's existing portfolio of projects ranging from using human-centered design to deliver better policy outcomes, to bringing together data ethicists to develop a model to responsibly share data among the public and private sectors for better outcomes. The DSC is a project in partnership with The Rockefeller Foundation that is activating the global network of public interest technologists to collaborate on solutions to improve people's lives and scale those solutions back through the network.
Our fellows will be supported by Cori Zarek, the Director of the DSC, along with the Beeck Center's team of staff, fellows, and students.
Emily Tavoulareas is a Beeck Center fellow who uses design and technology to make things—products, experiences, programs, policies, organizations—work better for people. From 2013-2018 she worked with the Department of Veterans Affairs and the White House to modernize the way the federal government delivers services to the public. From co-founding the first agency-level team of the U.S. Digital Service and modernizing the veterans application for healthcare, to piloting and scaling the human-centered design methodology with an intrepid team at the VA Center for Innovation, and serving as Senior Policy Advisor to the U.S. Chief Technology Officer at the White House, she has experienced first hand what it takes to modernize and transform large and complex organizations.
She is currently a Fellow at the Beeck Center for Social Impact + Innovation, teaching at Columbia University, an affiliate of Public Digital, and working as an independent advisor, helping leaders across industries effectively navigate the complex process of improving their product/service/organization. 
Katie Sullivan is a Student Analyst at the Beeck Center who works on this project with Emily Tavoulareas. She's drawn to the Beeck Center's innovative, multidisciplinary approach to promoting scalable and sustainable social impact. The U.S. is at a crucial moment when advances in data and technology have the potential to improve governance and livelihoods. However, these innovations may also cause harm if implemented without care and foresight. She's excited for the opportunity to learn from the Beeck Center's Data + Digital team while also working to amplify participation and resilience in the upcoming U.S. digital Census.
---
Stay connected to the Beeck Center
Sign up for our newsletter and get regular updates on what's happening at the Center, news about our portfolio interests, social impact job opportunities and more!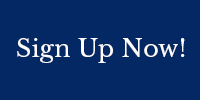 ---